Brandy Walks Off Stage After Playing To Empty Stadium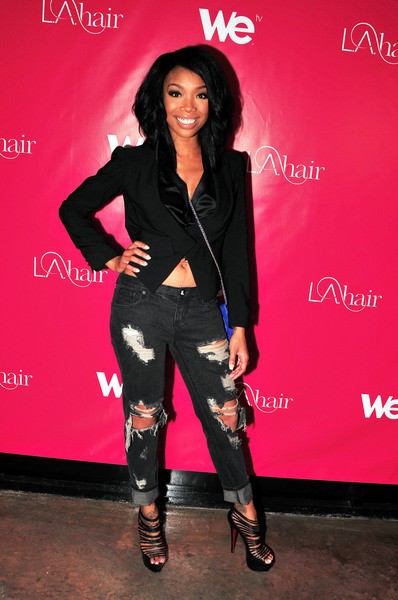 R&B singer Brandy cut short a gig in South Africa over the weekend after very few people showed up to watch her perform.
As part of the celebrations of Nelson Mandela Sport and Culture Day, Brandy was booked to appear at the First National Bank Stadium in Johannesburg on Saturday. However, only a small crowd of about 40 people filled the 90,000-capacity arena.
Brandy wound up performing just two songs before walking off the stage.
The small turnout has been blamed partially on a lack of advertising.
South African singer Kabomo, who was at the stadium, wrote about the incident on Twitter: "I have no words for what I just witnessed... Brandy performed to an empty stadium. With the stadium lights on. She sulked after two songs and walked off...
"It was late. People didn't know there was a concert after the games. No one knew Brandy was around. Maybe a 40 people audience... There are more people there on a random Tuesday... Depressing."
Brandy has sold over 30 million records worldwide, to date.