Brandy Gets Large Wrist Tattoo Of Hindu Deity

Brandy is ringing in the New Year with a new tattoo of Hindu deity Ganesh.
 
The singer and TV star initially left fans baffled when she revealed all about her new skin art on Twitter, suggesting the religious design was Egyptian - but she quickly corrected herself.
 
She writes, "Ganesh is actually a Hindu deity, not Egyptian :) the tattoo is gorgeous!"
 
Brandy showed off her spiritual new tattoo in a picture on her Twitter page on Tuesday.
 
And now Hindu leaders are calling on Brandy to visit a California temple - to learn more about the religion.
 
Welcoming her interest in Lord Ganesh, eminent Hindu statesman Rajan Zed, says, "I'd urge her to go beyond the fashion statement and explore the rich philosophical thought which Hinduism offers. I will gladly provide the Hinduism resources helpful in her exploration and comprehensive understanding of Hinduism."
 
He tells WENN that, in Hinduism, Lord Ganesh is worshipped as god of wisdom and remover of obstacles.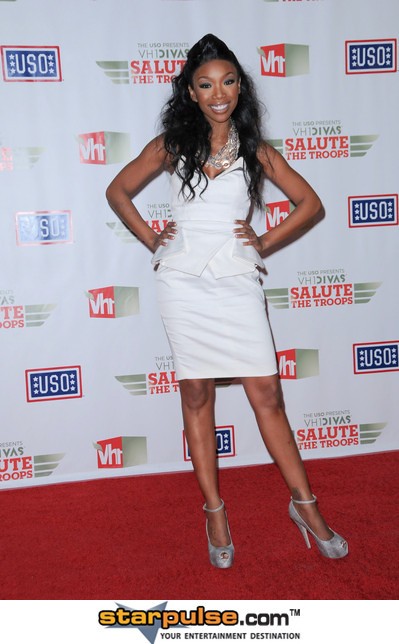 Click for more great Brandy pictures: