Brandy Denied Her Daughter's Christmas Wish

R&B singer Brandy has denied her daughter her dream gift this Christmas - because the eight year old is too young for an iPhone.

The "Boy Is Mine" hitmaker admits Sy'Rai has begged her for the latest Apple smart phone, but she will have to settle with borrowing her mother's - because Brandy doesn't want to spoil the girl.

The star says, "She wants really odd gifts. She wants an iPhone 4! She is not getting that. She might be (upset) but she can play on mine."

But the singer herself is hoping someone else will be making her one gift wish come true so she can gaze into the skies.

She adds, "I want a telescope for the stars."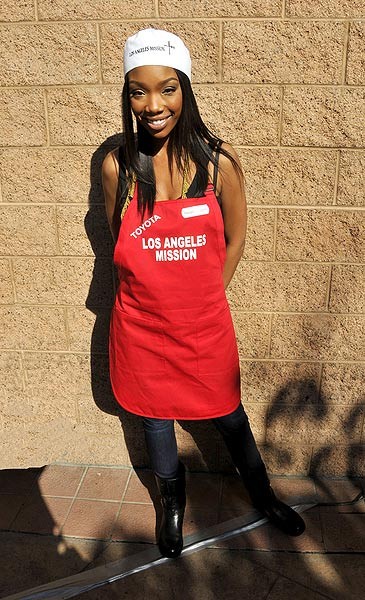 Click for more great Brandy pictures: