Brandon T. Jackson Annoyed By Bow Wow's Tweeting

Funnyman Brandon T. Jackson struggled to film his most dramatic scenes with Bow Wow for upcoming comedy Lottery Ticket - because the rapper was constantly tweeting fans in between takes.
 
The Tropic Thunder comedian was eager to impress fans with his dramatic acting skills in the new role. However, the Girlfriend hit-maker-turned-actor made it hard for Jackson to remain in character - because the set was flooded with Bow Wow's fans as soon as the rapper posted updates about his whereabouts on Twitter.com.

Jackson says, "He likes to tweet on set. I'm trying to be in the scene, I'm trying to be a good actor. And Bow Wow's a good actor, I love Bow Wow, but we've got this dramatic scene... and he's tweeting. I'm trying to get my Denzel (Washington) on. I'm trying to get my facial expressions, and then he's just tweeting and next thing you know there's like girls on the set and I'm like, 'Are we shooting a music video or a movie?'"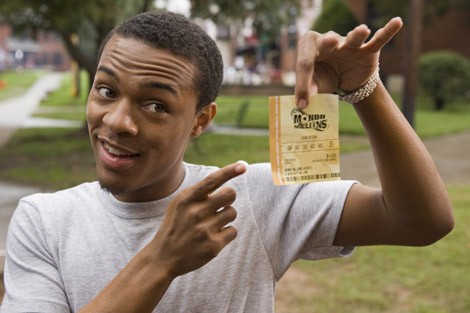 Click Here For More Bow Wow Pictures