Brandi Glanville Spills Out Of Her Top On The Way To See John Legend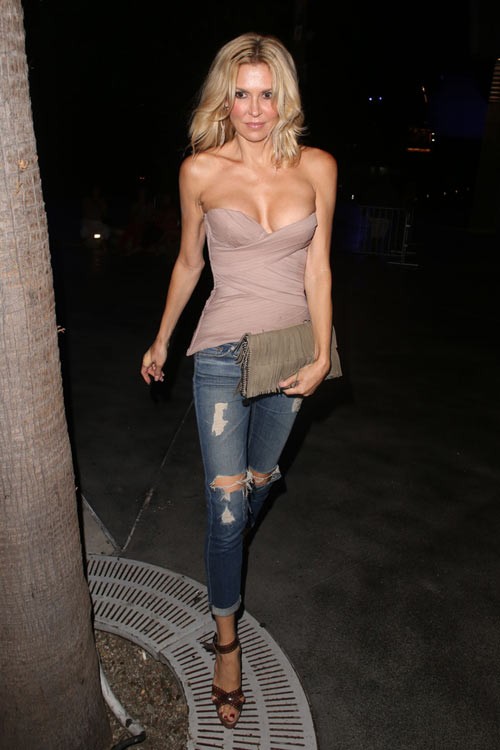 Real Housewives of Beverly Hills star Brandi Glanville nearly fell out of her low-cut top on her way to see Bruno Mars at the Staples Center in Los Angeles Saturday night.

"i think I'm in LOVE! #BRUNOMARS," she tweeted after the show, which she attended with pal Leslie Bruce, who's helping her write her second book, reportedly titled "Drinking, Dating & Medicating" and due out next year.
Two weeks ago Brandi hit the town for some bar-hopping in West Hollywood and ended up pretty drunk. In fact, she needed a pal to help keep her upright.
The reality star released her first book, "Drinking and Tweeting: And Other Brandi Blunders," in February, after which she was signed on to a deal to deliver a second book.

"It should be out by January or February of next year," she told Us Weekly last month.

"Like my first book, there won't be any filters. I'm calling it as I see it and not holding anything back, even when I probably should," she said in a press release.

"This second book will be filled with lots of drama, blunders, sordid details, and, of course, hashtags. I'm a bit wiser after having written my first book, but the craziness continues with co-parenting nightmares, exes, boyfriends, parties, sex, drinking, tweeting and everything else that makes my life such an adventure."