Brandi Glanville Apologizes For Saying That She Wanted To Be Molested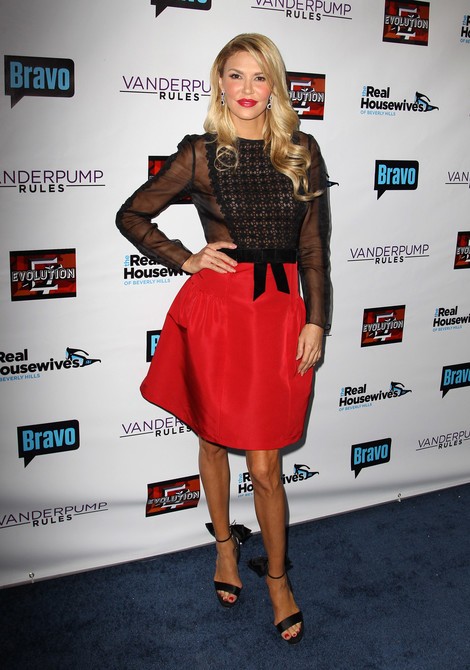 Brandi Glanville is in damage control mode after telling guests on her podcast she wanted to be molested as a child.
The reality star was talking to comedians Don Jamieson and Jim Florentine on her Brandi Glanville Unfiltered podcast when Brandi said, "I was actually stalking you online, Jim, and we have something in common: I, too, wanted to be molested as a child and was passed up. My sister got felt up by a principal and nothing for me. He didn't even look at me sideways."
Jim replied, "Did you feel hurt by that?"
Glanville said, "Yeah. Now looking back, I'm super-bummed. I was thinking, 'All this and nothing?' Super-hot and they passed me up!"
Glanville has since apologized on Twitter, posting, "I was interviewing stand up comedians for my podcast! Had to go through their stand up routines to know what 2 talk about!
"I'm sorry if I offended anyone with @Mrjimflorentine @PodcastOne interview My show is a COMEDY based entertainment show for adults I'm sorry."
She wrote later, "I'm still learning how to interview stand up comedians.I would kill anyone that touched my kids."