Bradley Cooper Wore An Eco-Friendly Tuxedo To Golden Globes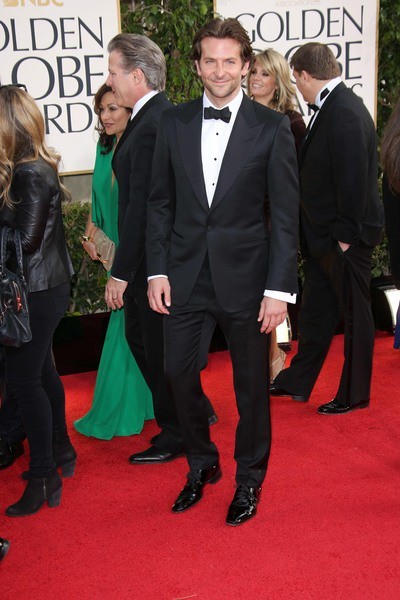 Colin Firth's eco-warrior wife has heaped praise on Bradley Cooper for daring to wear a tuxedo made of recycled materials to the Golden Globe Awards on Sunday.

Livia Firth convinced the actor to don a Tom Ford tuxedo made from ethical wool for her Green Carpet Challenge (GCC), which asks top designers to create environmentally-friendly red-carpet looks.

In a post on her blog, Livia writes, "This year we opted to celebrate menswear as the divine Golden Globes nominee Bradley Cooper joined the GCC in a two piece suit by Tom Ford, designed exclusively for the Green Carpet Challenge.

"The suit was made from... low environmental impact, European spun and woven wool suiting. As GCC fans will know, while we love the glitz and the excitement of the red carpet, we are fascinated by the supply chain and this project gave us the chance to... create a beautiful fibre that stands the test of time.

"There's no doubt that Bradley Cooper wears an eco-tux very well. So today we're celebrating a classic fashion tale worn by a true class act!"

Livia launched the GCC four years ago and has since recruited Hollywood stars including Cameron Diaz, Viola Davis and Michael Fassbender to go green for the campaign.