Bradley Cooper Wants 'Hangover' Series To Become A Trilogy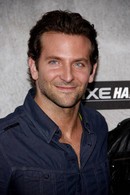 Bradley Cooper is determined to make a third Hangover film, insisting the comedy series needs to become a trilogy to "close it up."

The Hollywood hunk played teacher Phil in 2009's The Hangover, and reprised the role again for this year's follow-up, The Hangover Part II.

And Cooper has called on director/producer Todd Phillips to make a third and final movie - as he's convinced a trilogy will help wrap up the characters' adventures.

Asked by BBC Radio 1 presenter Fearne Cotton whether he's eager to do another movie in the series, he replies, "Yes please, I hope so - can you write in? I'll do whatever Todd wants to do - he's the best, he's the greatest. I love Phil the character. I would do it in a heartbeat."

"There's gotta be a trilogy, you have to close it up. One more."