Bradley Cooper Says A Relationship With Jennifer Lawrence 'Is Not Going To Happen'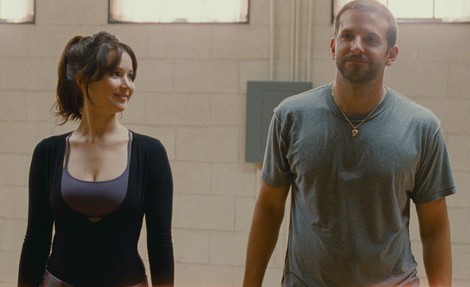 Despite the chemistry they exhibited in "The Silver Linings Playbook," Bradley Cooper and Jennifer Lawrence aren't a real-life couple.
Lawrence, 22, recently broke up with actor Nicholas Hoult after a two-year relationship, and coincidentally Cooper, 38, recently split with actress Zoe Saldana. Rumors started flying, but the actor has shut them down.
Cooper explained to Entertainment Tonight: "No, no, no, no, no. Not even close. First of all, I could be her father. No, I'm kidding. But no, not even close."
The duo have great on-screen chemistry, but that's where it stops. They are starring together in an untitled project by David O. Russell as well as the upcoming film "Serena."
Cooper stated, "We've done two movies together. If it didn't happen by now, it's not going to happen. I love her to death. She's amazing, but no."
Lawrence concurred that the two are just friends, adding, "True. I agree. I concur." On Sunday she won a Golden Globe for Best Actress for "Silver Linings Playbook."