Bradley Cooper Praises Boston Hospitals Following Bombings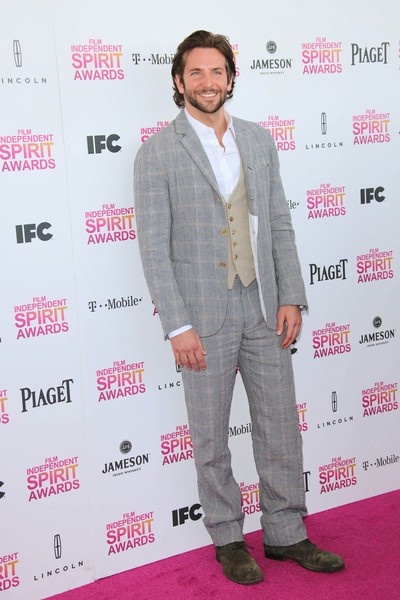 Bradley Cooper has heaped praise on Boston hospitals after their performance in saving the lives of the victims affected by the Boston Marathon bombings.
Three people were killed and over 175 were injured last Monday when two pressure cooker bombs went off near the finish line of the marathon.
Cooper is filming David O. Russell's "American Hustle" with Jennifer Lawrence, and took time from his schedule to meet victims still in the Boston Medical Center - including one man who lost both of his legs. Production on the film was paused after the bombings and during the manhunt on Friday.
After visiting the hospital, Cooper told Ryan Seacrest on his radio show, "The thing about Boston is there are four Homeland Security hospitals, so the amount of treatment people got instantaneously after the bombs... I think there would have been more casualties had it been in another city. The reaction time was so fast and the ability was so quick, it was just incredible."
Yesterday, the Associated Press reported that doctors are confident the 51 people still hospitalized will survive. Three victims are still critical and five are listed as serious. It was also announced yesterday that the surviving suspect, Dzhokhar Tsarnaev, was formally charged for the attack. His older brother Tamerlan Tsarnaev died in a hospital following a shootout with police Thursday.