Bradley Cooper Nearly Quit Acting After 'Alias' Had Him Wanting To Kill Himself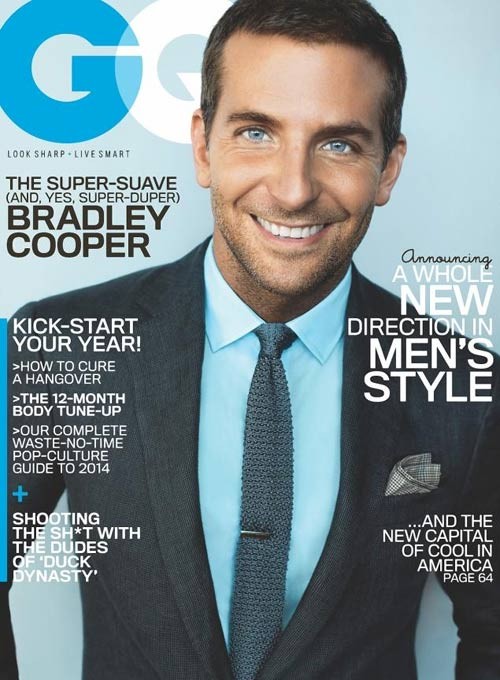 Bradley Cooper says his time on J.J. Abrams's hit spy show Alias nearly ended his career as fast as it had begun.

Cooper starred alongside Jennifer Garner on the ABC series, and despite playing a main character in the beginning, his role dwindled to just a bit part, leaving him frustrated.

"I would only work three days a week. And then for the second season, I got even more sidelined. I was like, 'Ugh.' And then next thing you know, I was like, 'I want to f**king kill myself,'" he tells GQ magazine.

Cooper asked Abrams to kill off his character so he could move on and find other work (he had no other jobs lined up).

"J.J. was like, 'Okay.' He probably would've fired me, anyway," the Silver Linings Playbook star explains.

The star tore his Achilles tendon while playing basketball shortly after leaving the show. That and no job helped make him consider giving up on his acting dream.

"At some point, you have to come to terms with The business just doesn't want you, you know what I mean?" he says.

Soon after he began drinking more and taking drugs (he spent a year nursing his ankle injury and taking Vicodin), and soon he realized that if he didn't get himself out of the business voluntarily, his lifestyle was going to do it.

"[i]f I continued it, I was really going to sabotage my whole life," he says of his drug and alcohol issues.

He stuck with it, and being sober helped.

"I was doing these movies, and I got to meet Sandra Bullock (on 'All About Steve') and meet these people and work with them. And I'm sober, and I'm like, 'Oh, I'm actually myself," he says. "And I don't have to put on this air to be somebody else, and this person still wants to work with me? Oh, what the f**k is that about?' I was rediscovering myself in this workplace, and it was wonderful."

Check out Bradley Cooper's full interview in the January GQ and at GQ.com.