Brad Pitt's Red Carpet Attacker Sentenced To Community Service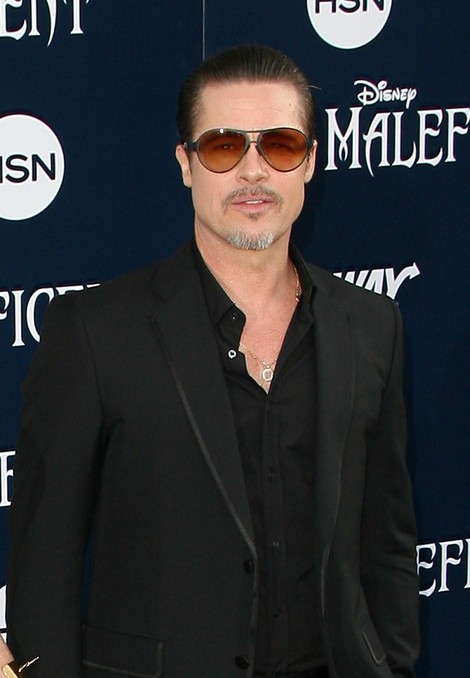 The reporter who appeared to strike Brad Pitt at the Los Angeles premiere of "Maleficent" has been sentenced to 20 days of community service. Ukrainian reporter Vitalli Sediuk was arrested on Wednesday after reportedly jumping over a security barrier at the El Capitan Theatre and throwing himself at the actor and appearing to strike him in the face.
Sediuk, 25, was given a misdemeanor charge of battery, assault, unlawful activity at a sporting event, theatrical or exhibition and unlawful delay or interference of a sporting event, theatrical or exhibition. He was held on $20,000 bail.

On Friday, the reporter appeared before a Los Angeles judge and pleaded no contest. According to TMZ.com,  he had the option of serving 30 days behind bars or 20 days of community labor - he chose the latter.
The judge also gave Sediuk 36 months probation and a $220 fine. The reporter must stay 100 yards away from the Staples Center and the L.A. Live complex as well as the Hollywood and Highland shopping center where Wednesday's alleged attack occurred.
He was also ordered to keep his distance from Pitt and his fiancee, "Maleficent" star Angelina Jolie.
Sediuk is known for his pranks. In 2012 he was slapped by actor Will Smith after he attempted to kiss the star. A year later he was arrested for crashing the stage at the Grammy Awards after he grabbed the microphone from Jennifer Lopez as she presented British singer Adele with the "Best Pop Solo" trophy.
Earlier this month, Sediuk tried to crawl under actress America Ferrera's dress at the Cannes Film Festival.