Brad Pitt's New Wax Figure Shows The Actor Aging Gracefully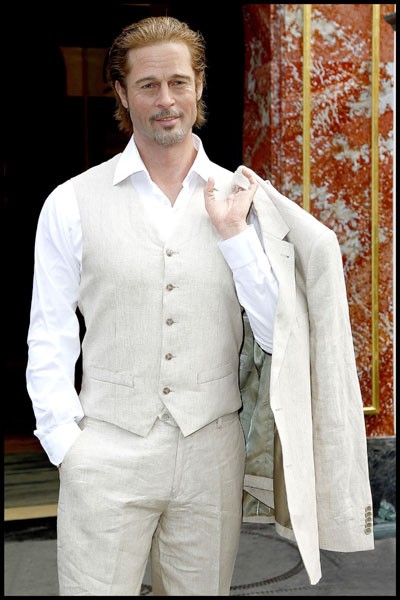 Brad Pitt's wax look-alike was unveiled at the Musee Grevin in Paris, France, today. We think it's a fairiy good likeness, and it shows the actor is aging a bit.
We just wish more actresses would follow Brad's lead. There's too much botox and nip and tuck in Hollywood. Actress Julianne Moore recently said, "It's hard to age. Let people do what they want to do, but I do think that a new normal sometimes starts to exist where the cosmetic surgery itself starts to look normal, and we lose track of what a real face is like."
The 47-year-old actor stars in the upcoming film "Moneyball" based on Major League Baseball general manager Billy Beane, who built up a winning team despite a tight budget. The film hits theaters Sept. 23.