Brad Pitt's Grey Goatee & Tortoise Rim Sunglasses - Hot Or Not?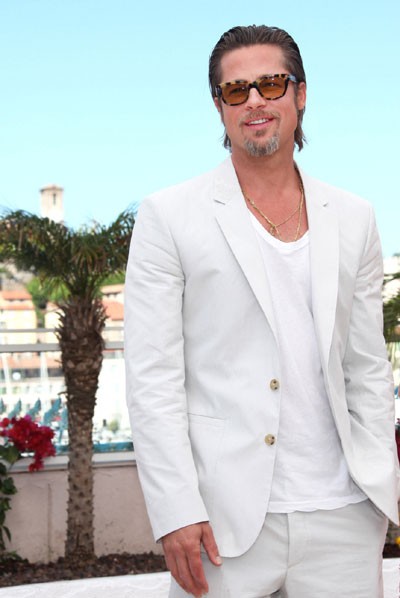 Brad Pitt posed for the cameras during a photocall for "The Tree of Life" during the Cannes Film Festival on Sunday. He slicked back his hair and wore an all-white outfit. What do you think of his look?
His girlfriend Angelina Jolie was in France earlier in the week to promote "Kung Fu Panda 2."
In Pitt's new film, the eldest son of a 1950s-era Midwestern family sets out on an existential journey that leads him to question his faith while seeking the answers to life's most challenging mysteries in this evocative drama from celebrated director Terrence Malick.

Meanwhile, as Jack's (Sean Penn) innocence slowly erodes, his turbulent relationship with his father (Pitt) becomes the specter that hangs over his every thought and action.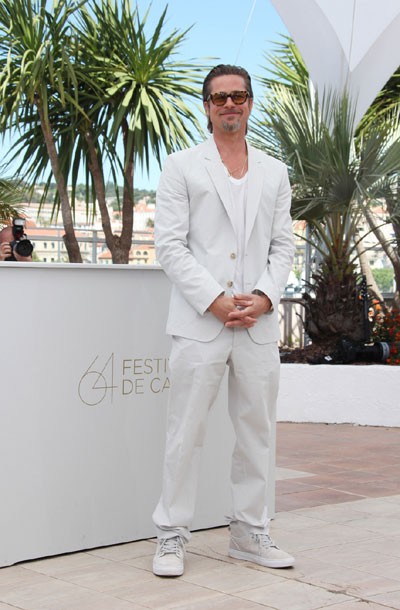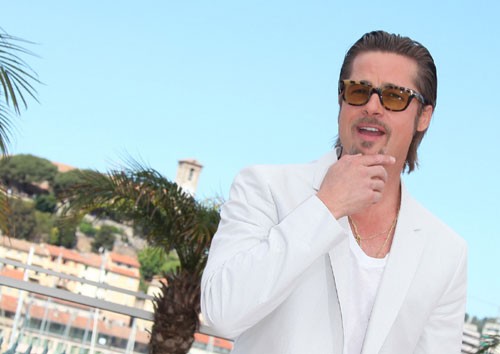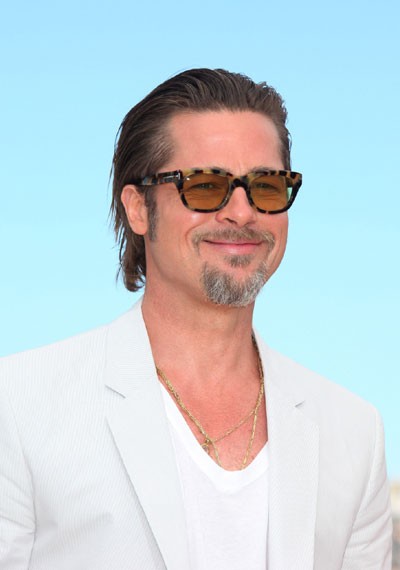 Click for more great Brad Pitt pictures: