Brad Pitt Wears Old Man Clothes & Angelina Jolie Shows Some Leg At 'Kung Fu Panda 2' Premiere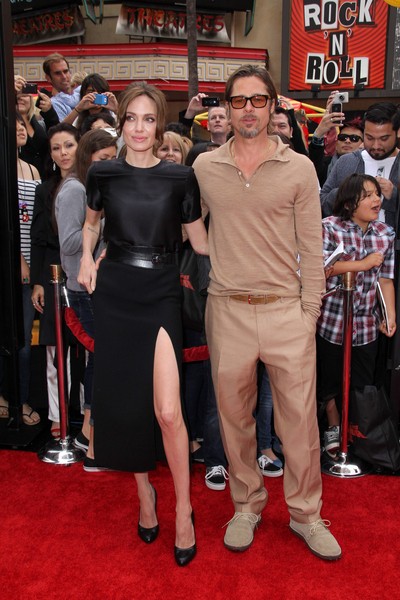 Angelina Jolie attended the "Kung Fu Panda 2" Los Angeles premiere on Sunday looking sexy in a black dress with a large slit up the leg.
Meanwhile, her longtime partner Brad Pitt opted for a beige on beige outfit, looking a little old in the menswear. What do you think?
Pitt's new movie The Tree of Life won the coveted Palme d'Or prize for Best Film at the Cannes Film Festival over the weekend. It divided critics at Cannes when it debuted last week, garnering boos and lackluster applause from the audience, but triumphed on Sunday.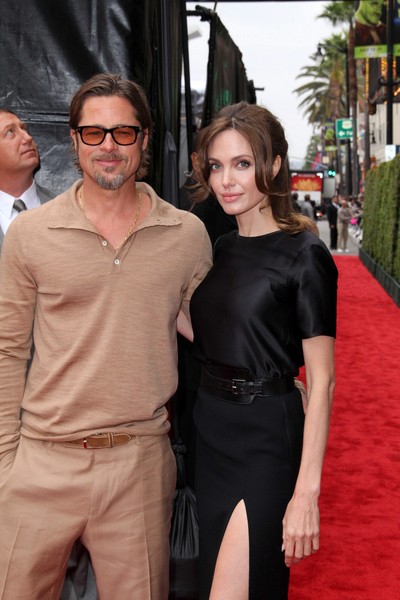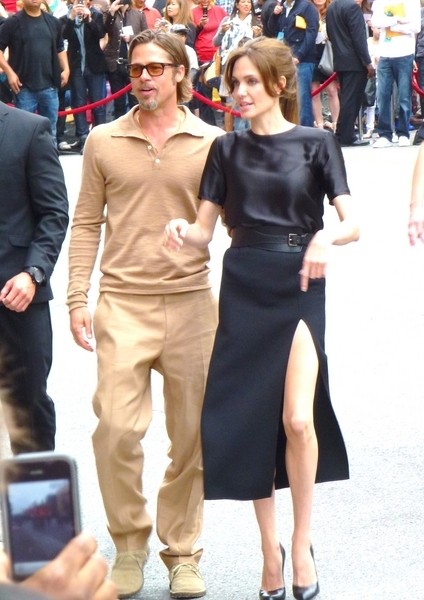 Click for more great Angelina Jolie pictures: