Brad Pitt Wears Baggy Leather Pants To Paris 'Megamind' Premiere - Hot Or Not?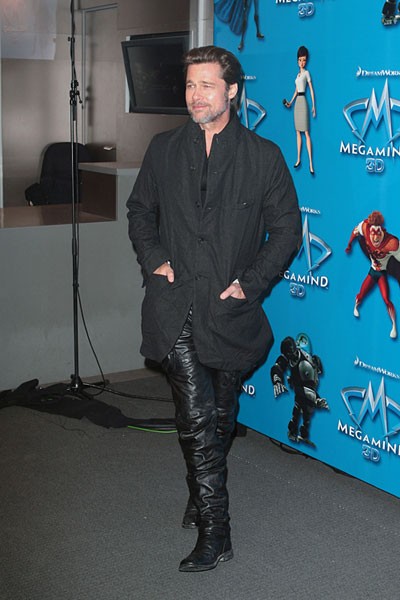 Will Ferrell, Brad Pitt and Angelina Jolie attended the premiere of the new film "Megamind" in Paris yesterday.
Brad, who plays the role of Metro Man in the animated film, reportedly went to dinner with Jolie at La Stresa afterwards.
What do you think of Brad's baggy leather pants? Is he biker hot or is it a fashion not? We'd like them better if they were a bit more snug.