Brad Pitt Reaches Out To Bam Margera Over Ryan Dunn's Death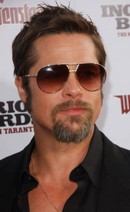 Brad Pitt has reached out to Bam Margera following the death of his best friend and Jackass co-star Ryan Dunn.
 
The TV prankster passed away early on Monday after his Porsche spun out of control at high speed and smashed into trees in West Goshen Township, Pennsylvania.
 
Margera openly sobbed on U.S. TV on Tuesday as he visited the site where Dunn and passenger Zachary Hartwell perished, and he went through further heartache on Wednesday afternoon as he attended a private memorial service for his pal in Philadelphia.
 
But Margera has been helped in his grief with many messages of support from his family and friends - including a touching message from Hollywood star Pitt.
 
In a post on his Twitter.com page, Margera writes, "Wow, just got a nice text from brad pitt concerning dunn, tnx (thanks) 2 (to) everyone for the texts, cheers me up."