Brad Pitt Praises 'Heroic' Angelina Jolie At 'World War Z' Premiere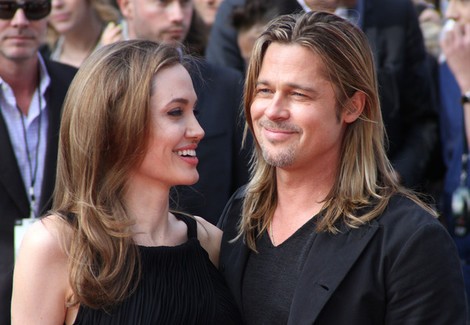 Brad Pitt was overcome with emotion during the premiere of his new zombie movie as he supported his partner Angelina Jolie in her first public appearance since she underwent a double mastectomy.

On Sunday, the 49-year-old actor turned out for a screening of World War Z in London and the event marked the first time Jolie had been seen in public since she underwent surgery to prevent breast cancer.

When asked about his partner as he walked the red carpet Pitt became tearful as he praised Jolie's bravery.

The Hollywood star told reporters, "I'm very proud and just relieved that's (breast cancer) not going to be the thing that takes her out. The biggest fear as a father is keeping the family alive, safe and together - she did that. I'm getting a bit teary-eyed thinking about it... It is heroic."

"She realizes this (surgery) is not available to everyone and it should be. As for the other half (me), when you're sitting and waiting, it's emotional. But I got the easy part."