Brad Pitt Likes Taylor Lautner - As Sharkboy!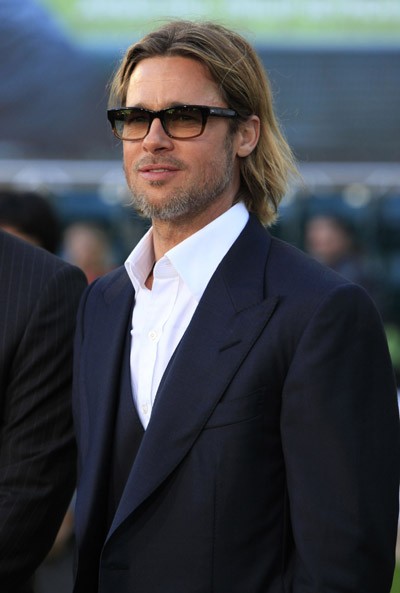 Brad Pitt is a fan of Taylor Lautner, but not for his famous role as werewolf Jacob in the Twilight film series. Entertainment Weekly asked the Moneyball star about his thoughts on new vampire films, as he starred in 1994 film Interview with the Vampire.
"I don't know enough about it, really," Brad told the magazine. "Listen, because of my kids, I see only movies for 10 and under. I've seen them all, and I've seen them 10 times over."
That means he knows who Taylor Lautner is - from his role in The Adventures of Shark Boy and Lava Girl in 3-D when he was 13.
"Sharkboy and Lavagirl? That's a great movie," he says.
"Which one is he? Sharkboy? The guy that's always photographed with his shirt off—is that the guy? That's Sharkboy? Wow. I had no idea."