Brad Pitt: 'I Have Very Few Friends... I Haven't Known Life To Be Any Happier'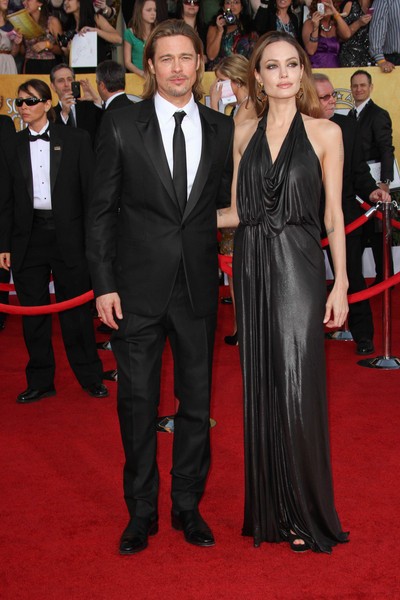 Brad Pitt has revealed he has limited his friendships to focus on his family - and he couldn't be happier.
Pitt has six children with fiancée Angelina Jolie, and the movie star says he has never been as happy as when he is with his large family.
In an interview with Esquire, in which he talks about fatherhood and his new film World War Z, he says, "I have very few friends. I have a handful of close friends and I have my family and I haven't known life to be any happier. I'm making things. I just haven't known life to be any happier."
In fact, Pitt finds himself wanting when his home isn't full of noisy children. "I always thought that if I wanted to do a family, I wanted to do it big. I wanted there to be chaos in the house... there's constant chatter in our house, whether it's giggling or screaming or crying or banging. I love it. I love it. I love it. I hate it when they're gone. I hate it. Maybe it's nice to be in a hotel room for a day - 'Oh, nice, I can finally read a paper.' But then, by the next day, I miss that cacophony, all that life." 
Pitt recently praised Jolie for her decision to have a double mastectomy. "Having witnessed this decision firsthand, I find Angie's choice, as well as so many others like her, absolutely heroic," he told the London Evening Standard. "I thank our medical team for their care and focus. All I want... is for her to have a long and healthy life, with myself and our children. This is a happy day for our family."