Brad Pitt Could Sue Those Who Copy Angelina Jolie's Engagement Ring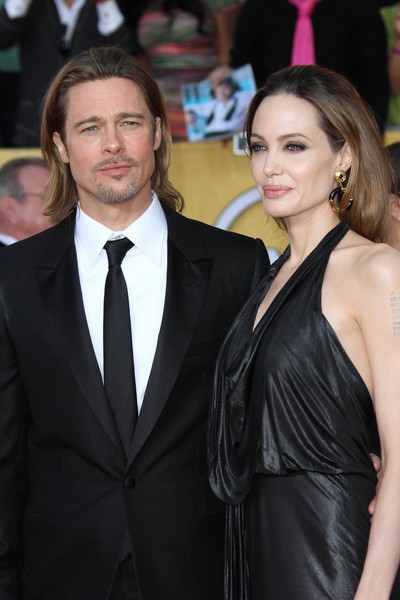 Brad Pitt spent a year designing the perfect engagement ring for longtime significant other Angelina Jolie. And some say if a company tries to cash in on the look by offering the same ring, Pitt could have the grounds to sue.
It was confirmed last week that Brad Pitt and Angelina Jolie are finally on the way to tying the knot. The second story was the beautiful ring Pitt presented to Jolie. Obviously, any jeweler would want to sell a copy to couples looking to have the same ring.
"The design of a ring, as long as there's sufficient creativity, which is a minimal requirement under copyright law—he could put copyright protection into the design," attorney Lincoln Bandlow, an expert in media and intellectual property litigation, told E! News.

"There's not a tremendous level of originality required to have copyright protection."
Whether Pitt would pursue a copier or just find it flattering is unknown, though!