Brad Pitt & Angelina Jolie Gently Revealed News About The Actress' Double Mastectomy To Their Kids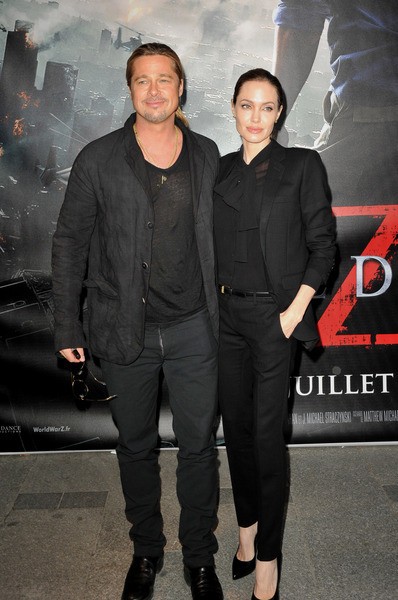 Brad Pitt and Angelina Jolie informed their six children about mom's double mastectomy surgery; however, they spared them the adult version of events.
When Jolie learned she a high risk of catching cancer, she explained to her kids what had to happen next.
Pitt told "Extra": "I mean there's an age of understanding, so you've got to present it in a way that is age appropriate, but we know our children very well... We want everything to be on the table and any questions they have for them to ask. We unleash certain things on them when it's out of the scary zone... and we know where we're heading."
The couple attended the "World War Z" premiere in London on Sunday, which was the actress' first public appearance since revealing she had undergone the surgery.