Brad Pitt & Angelina Jolie Enter The Winemaking Business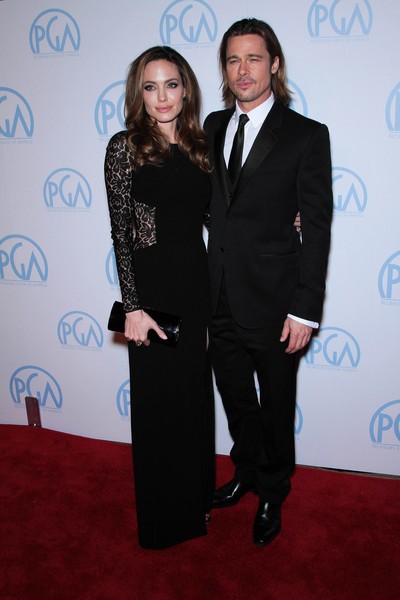 Bottoms up! Brad Pitt and Angelina Jolie are developing their own brand of wine, which is named after their private estate in France.
The actors were introduced to winemaker Marc Perrin by mutual friends and are collaborating on the new rose called Miraval.
Pitt issued the statement: "We are intimately involved and quite enthused over the wine project with our friends the Perrin family."
Perrin tells Bloomberg.com, "Brad and Angelina are very friendly, nice people and down to earth. They're thinking long term. If you knew Brad and Angelina, you would see they are in search of perfection in everything.
Pitt and Jolie also contributed to the bottle design for the first Chateau Miraval product.
In recent years, several celebrities have dabbled in the winemaking business, including Drew Barrymore, Francis Ford Coppola, Dave Matthews, Fergie and Josh Groban.
Acting and winemaking aren't Pitt's only hobbies. He also helped design energy-efficient homes in New Orleans, Louisiana (where he and Jolie have a home), and he has designed jewelry.
When Jolie isn't acting she spends a lot of her time focused on humanitarian causes.