Brad Pitt And Angelina Jolie Dressed To Impress In Matching Tuxedos At The 2014 BAFTA Awards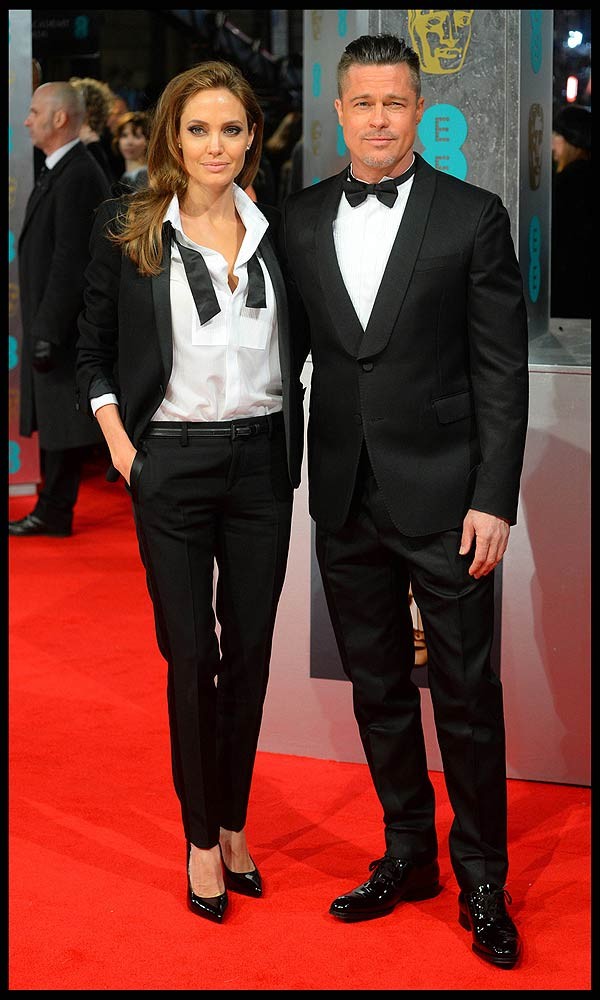 All eyes were on Angelina Jolie and Brad Pitt Sunday night as they hit the red carpet dressed to impress at this year's BAFTA Awards in London.

The A-list couple arrived at the event wearing matching tuxedos from Saint Laurent, with Angelina going for the more casual and sexy look with an undone bowtie and unbuttoned shirt.
Brangelina were on hand to see 12 Years a Slave win the Best Film category, for which Pitt received an award as a co-producer. The film's star, Chiwetel Ejiofor, took home the best Leading Actor award.

But the night belonged to Gravity, which pulled in six awards total.

This year's BAFTAs, which are the British equivalent of the Oscars, were held at The Royal Opera House, Covent Garden in London.