Brad Paisley Prepares For Backlash Over 'Those Crazy Christians'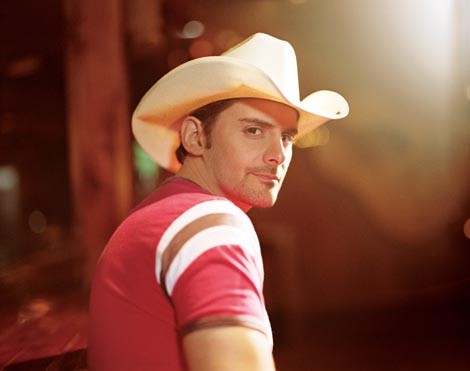 Singer Brad Paisley has another potentially controversial song on his new album in addition to "Accidental Racist." The country star anticipates some backlash from religious conservatives over a song called "Those Crazy Christians."
 
Earlier this week, he and LL Cool J were criticized for the slavery theme in "Accidental Racist," and Paisley thinks he'll be slammed again for another track from "Wheelhouse."
He explained to Parade magazine, "This is what I would consider a gospel song, the most important one I've ever done... I wrote it shortly after my cousin-in-law passed away in 2011. He was young, and he fought against a debilitating disease. There weren't five minutes of intensive care that there weren't at least two church members at the hospital, around the clock, and I remember thinking, 'What makes people take shifts for somebody they haven't known very long?'
 
"To play the part of the skeptic in that song is a much more powerful argument to me...My most devout friends love it and so do my agnostic ones, but for very different reasons."
 
Paisley said of the song title, "I remember thinking, 'Those crazy Christians. Look at them go. Look at them swoop in to save the day.'"
LL Cool J has also defended his song collaborator for "Accidental Racist." He recently told Parade magazine, "Brad's not afraid to express himself. What other country artist, or any artist right now, talks about slavery?"