Brad Paisley Donates $100,000 To Flood Relief

Brad Paisley kicked off a charity telethon for flood-ravaged Nashville, Tennessee by making a massive $100,000 donation to fund relief efforts.

The country star was one of several celebrities who volunteered to take part in the Great American Country network's Music City Keep on Playin' - A Benefit for Flood Relief TV fundraiser on Sunday. He sang his track Welcome To The Future, before announcing, "I think it's time to start things off with a donation. We're going to donate $100,000."

He then turned to his wife Kimberly Williams Paisley, the event's co-host, and asked, "Is that OK?" - and she agreed.

Sheryl Crow, Kellie Pickler, Lady Antebellum and Keith Urban also performed, and were seen manning the telephone boards to accept donations from callers.
 
The stars raised approximately $1.5 million for Nashville, which was hit by severe storms earlier this month. The Associated Press reports 2,000 homes were destroyed or damaged.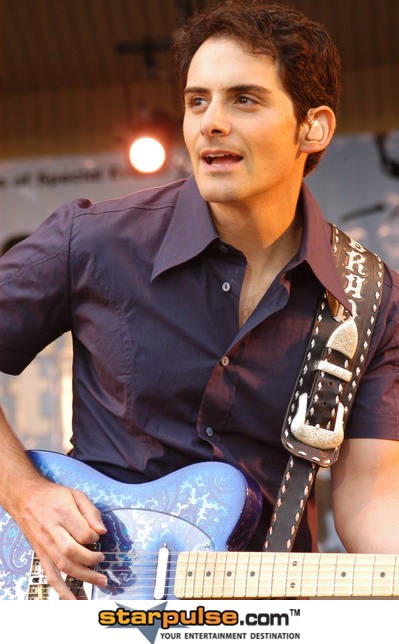 Click Here For More Brad Paisley Pictures