Boyz II Men Capture Hearts With 'Love'; Out Now

Boyz II Men
create their own brand of magic once again with their inspired new album, simply titled "Love". The multiple Grammy Award winners - and most successful male vocal group of all time - tackle a hand-picked selection of their favorite popular love songs spanning the last several decades. Love is the follow-up to their welcome resurgence after the 2007 Grammy-nominated Decca release, "
Motown: A Journey Through Hitsville USA
". Reuniting with producer
Randy Jackson
, Boyz II Men have made yet another timeless record with "Love", singing romantic hits as only they can, with flawless harmonies delivered straight from the heart.
"Love" brings together a refreshing and eclectic group of songs from a variety of genres as personally selected by Shawn Stockman, Wanya Morris, and Nathan Morris. The group made its unexpected, and surprisingly cohesive, song choices for the album based on their sheer love of the tracks, and their desire to make them their own with undeniably successful results. Highlights include a soulful rendition of
Bonnie Raitt
's "I Can't Make You Love Me,"
Journey
's soaring "Open Arms,"
Chicago
's contemplative "If You Leave Me Now,"
Sam Cooke
's classic "Cupid," The
Beatles
favorite, "In My Life," "Amazed," most recently covered by
Lonestar
, and a special guest duet with the incomparable
Michael Buble
on
Nat King Cole
's, "When I Fall In Love."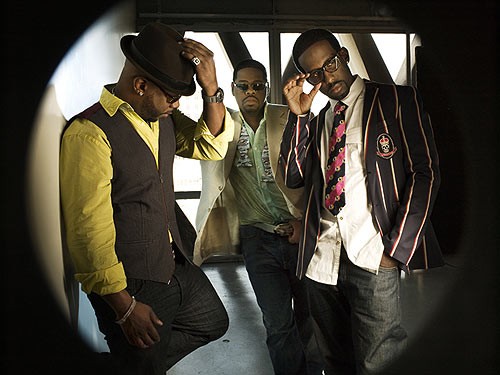 Image © Universal Music
Boyz II Men have been hailed by the RIAA as the most commercially successful R&B group of all time. The group has sold an estimated 60 million recordings in a spectacular career about to celebrate its twenty year anniversary in 2010. The trio continues to perform to sold-out audiences all over the world, in addition to being sought after for high-profile TV engagements in the U.S. and beyond. Over the last eighteen months, Boyz II Men has made such memorable appearances as their duet with
Justin Timberlake
and
Al Green
on the 2009 Grammy Awards, a Motown medley for ABC's hit show "Dancing with the Stars," Good Morning America's coveted Summer Concert Series, Fox's "Don't Forget the Lyrics," where they won an incredible half a million dollars all devoted to charity, A&E's Private Sessions, The Wendy Williams Show,
Live With Regis and Kelly
,
The View
and most recently on A&E's Biography, with a full hour chronicling their rise to stardom.
In A&E's Biography, producer Randy Jackson stated, "I think they are one of the best groups ever, in the history of singing. True artists always have staying power. They'll be around forever." Of their new album, Boyz II Men each comment: "We remember how these songs made us feel when we first heard them, and we wanted to relive that experience by rerecording them now in our own way," says Shawn. Adds Nate, "We have very visual memories of some of these songs growing up so the process of making this record felt totally natural." Wanya says, "We love the lyrics to all of the tracks, as they've each had a huge emotional impact on so many people, including us."
Listen:
"I Can't Make You Love Me"
"Could It Be I'm Falling In Love"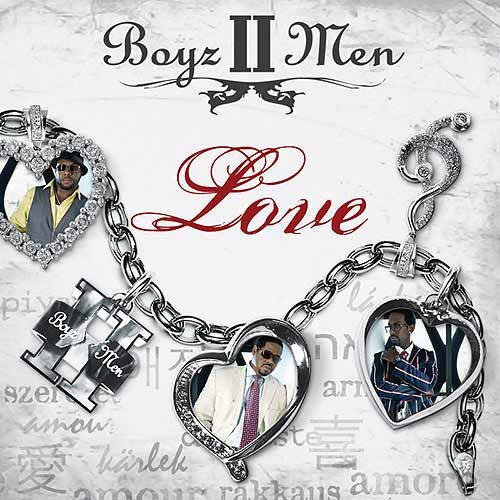 Image © Universal Music