Boys Like Girls Announce Crazy World EP, Tours And Showcase New Songs!
Boys Like Girls fans, assemble! The pop-rock band from Massachusetts has made a very special announcement!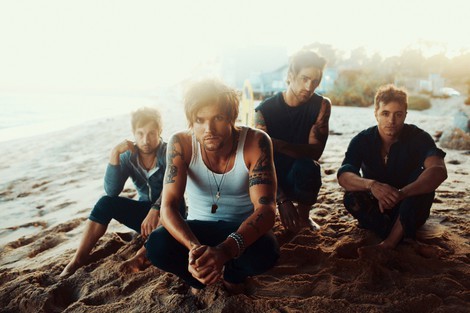 Remember when they announced that their third studio album would be titled Crazy World and released in Fall 2012? Well, now they have announced that they want their fans to have a preview of the album before they go on tour, and hence… They will be releasing an EP – Crazy World EP – on Jul. 17 2012!!! The EP will be available on iTunes, and it will include selected tracks from their Crazy World LP album, which will be released in Fall.
During their 30-minute show on Ustream, they performed four songs – "The First Time", "Life of the Party", "Be Your Everything" and their first single from their first album Boys Like Girls, "Hero/Heroine". Fans were given the opportunity to choose between "Thunder", "Two Is Better Than One" and "Hero/Heroine", and "Hero/Heroine" ultimately emerged as the most popular song out of the three. They also officially introduced new bassist Morgan Dorr as part of their band, replacing Bryan Donahue who left in late 2011. The band now comprises of Martin Johnson, Paul DiGiovanni, John Keefe and Morgan Dorr.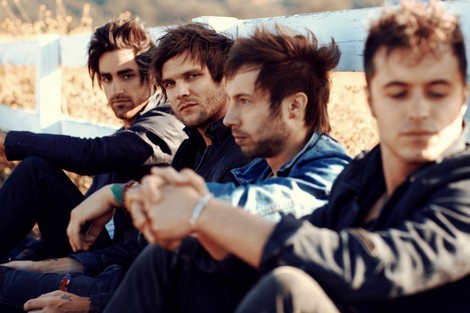 We absolutely loved the performance the four boys put up. It was an acoustic set in Martin's house in Los Angeles, and the atmosphere was a very intimate one although there were approximately 1500 people watching the show worldwide. It was a living room setting, and fans truly felt up close and personal with their favorite band. Their new music had more of a country feel to it. Some fans expressed their disappointment with the new style, saying that they should stick to rock, but other fans thoroughly enjoyed it, accepting the new change in style. After all, change is always good, right?
One of the many things that impressed us was their new bassist Morgan Dorr. Not only can he play the bass guitar, but he sings well too! He sang the backup vocals and left fans in awe when he broke into falsetto and hit the high notes on pitch.
The band said that they would begin shooting a music video for "Be Your Everything", which is likely to be the first single from Crazy World, the next day.
Frontman Martin said that they wrote a record, which was later scrapped. They then took some time off to go to Nashville to write some songs, which probably explains the whole new country vibe.  They did not like what they had become of a band after their second album Love Drunk. "When settled in… we found who we were again… we feel rejuvenated again," Martin said about settling back in to California. It was an eight-month long process, but it was definitely worth it!
The band also announced its plans to go on tour. They will be performing in Singapore and Malaysia in July, followed by an upcoming tour this fall. "It's a co-headlining tour with one of your favorite bands. So we're really, really excited, we're doing the whole US, probably outlying Canada, we're super, super stoked," Martin added. Their tour will end around Christmas. After Christmas, they plan to do some radio shows and "Christmas stuff".
Are you excited for Crazy World and their upcoming tours? We can't wait either, it sounds like an exciting year ahead for Boys Like Girls!