Boy George Slams Christian Dior Bosses

Boy George has blasted bosses at fashion house Christian Dior for firing embattled designer John Galliano, insisting they should have offered him a stint in rehab instead.
 
The couturier was sacked as the company's head designer on Tuesday following claims he hurled anti-Semitic and racist abuse at a couple in Paris, France, and was caught on tape ranting about his "love" for Adolf Hitler.

When the scandal first broke last month, former Culture Club frontman George offered his support to Galliano by writing on Twitter.com, "Time to get sober, perhaps!!... He was clearly drunk and wrong but he's not a bad bloke!"

And, after the designer's woes escalated on Tuesday, the Karma Chameleon hit-maker took to his Twitter blog again to criticize Dior bosses for not offering to help Galliano.

He writes, "Why didn't Dior put John Galliano into rehab, if that video was taken last year he obviously needed help?!... Galliano was the face of Dior in that pitiful state and they thought it was cool?... They have suspended him now so why not before!"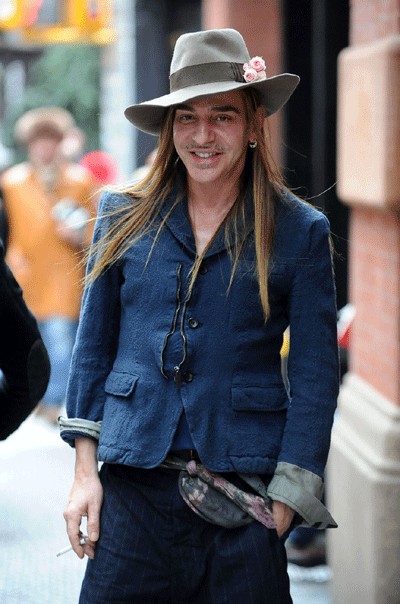 Click Here For More Boy George  Pictures