Boy George Is Nearly Unrecognizable After Massive Weight Loss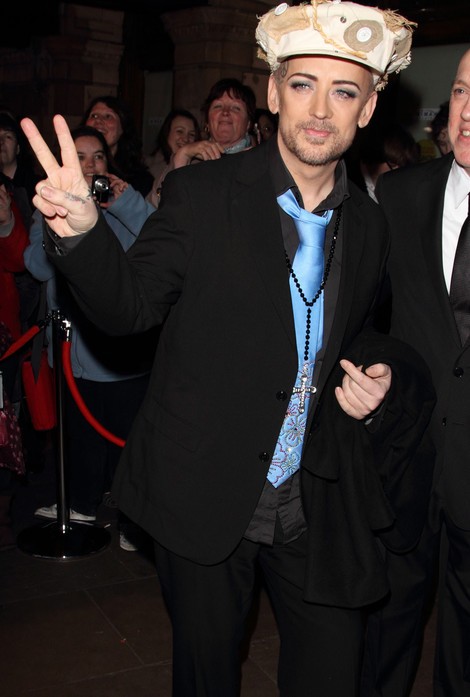 Who can forget flamboyant 80s pop star Boy George? Still somewhat talked about in England, the singer long ago went off the radar in the United States. But he's recently done something to get the media's attention: he lost a huge amount of weight!
The former Culture Club star, 51, is famous for songs such as "Do You Really Want To Hurt Me?" "Karma Chameleon" and "I'll Tumble 4 Ya." His appearance at the Whatsonstage.com Awards in London over the weekend got tongues wagging. The pop star, born George Alan O'Dowd, also looks significantly younger since he dropped the pounds.
He recently revealed the secret to his slimmer figure - Amelia Freer's Nutrition plan. He tweeted: "5 hour gaps between meals. No coffee or tea, except at meals. Water & fizzy water between meals! No bread, sugar!" He also posted some of his recent meal choices: bean curry, cannelloni bean & veggie curry, and spicy broccoli cheese.
The singer made headlines in 2005 after being arrested in Manhattan on suspicion of cocaine possession and falsely reporting a burglary. Part of his sentence was community service where he worked for the New York City Department of Sanitation. In 2008 he spent four months in prison in England for assault and false imprisonment of a male escort.
He recently reunited with his Culture Club bandmates for two concerts in Dubai and Sydney, Australia. The band is reportedly recording new material.
George in 2011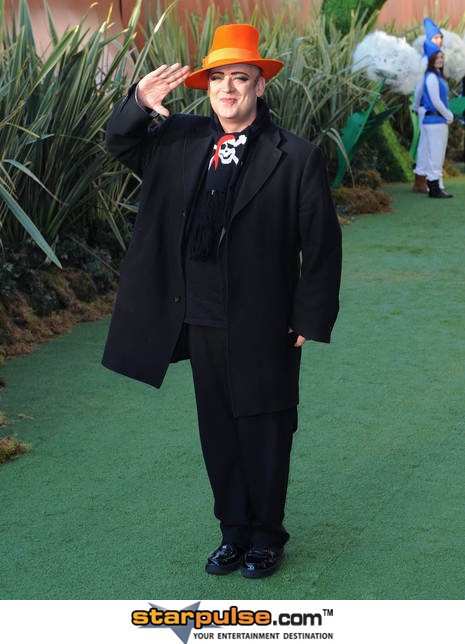 George cleaning up NYC streets in 2006