Boy Band Head To Head: Emblem3 vs One Direction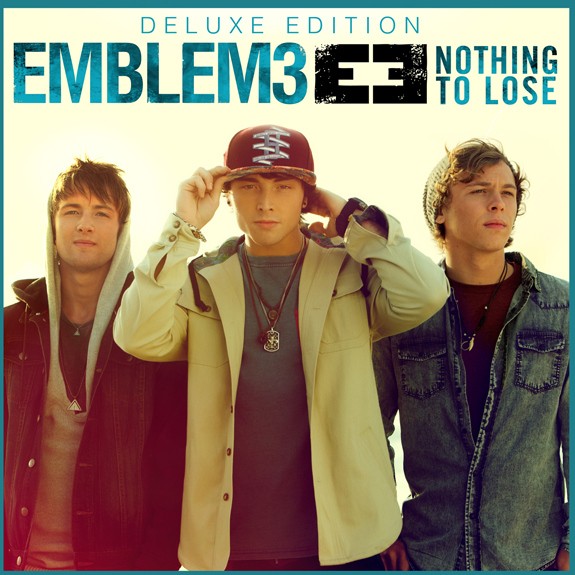 Emblem3 definitely doesn't want to be labeled as a boy band, and in all fairness, they're not one in the 'traditional' sense. However, Emblem3 is made of three young men who eschew more grown folks themes in their music, evidenced by July 30 debut Nothing To Lose.  In other words, what they sing/rap about suits a more youthful, pre-teen/teenage audience than the twenty-something plus crowd.  Whether they like or dislike the label, Emblem3 are a boy band and should just own it.
Compared to One Direction, Emblem3 are hipper in the sense that there are hip-hop and reggae cues throughout their music, something that the British/Irish boys can't boast of. There is more of a modern pop sensibility, but without the predictable, if ubiquitous electro-centric production.  Sure, the raps and tropical infused vocals can trend corny, but has Harry Styles ever busted a rhyme?  Emblem3's Cali loving persona as well as their hipness bodes well in their favor and journey towards achieving commercial success.