Box Office Predictions: 'Insidious Chapter 2' Will Take The Weekend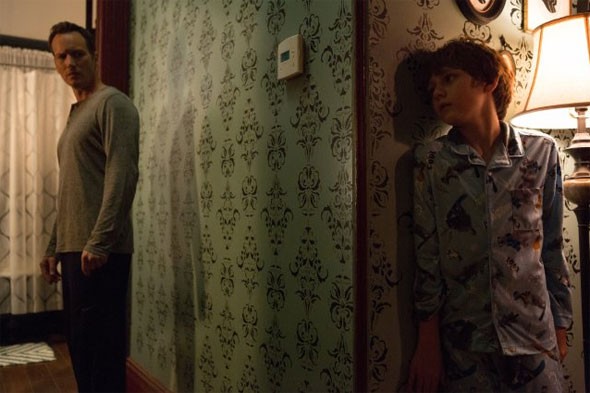 1) Insidious: Chapter 2- 20.0M Weekend, 20.0M Total
The original opened to 13M, and eventually grossed 54M domestically. The sequel benefits from a painfully dead box office, solid word of mouth, and The Conjuring, which scared up good audiences in July. People may watch Insidious 2 without having seen the original. 20M for the weekend is likely.
2) The Family- 12M Weekend, 12M Total
Robert DeNiro and Michelle Pfieffer star in a mob dramedy that is tracking soft, but is opening into an empty marketplace. The marketing push for this has been solid, with Luc Besson and Martin Scorsese on as producers, and Tommy Lee Jones in a supporting role. Adults should show up for this, just not in droves.
3) Riddick- 9M Weekend, 32M Total
Vin Diesel's sequel should get cut in half (at least) this weekend.
4) The Butler- 6M Weekend, 99M Total
Another slight slide for The Butler leaves it within striking distance of 100M.
5) Instructions Not Included- 5M Weekend, 27M Total
The summer sleeper hit will slide a little, as it doesn't benefit from another massive expansion this week.
6) We're The Millers- 5M Weekend, 130M Total
The summer comedy hit will dip a little, but faces no new direct competition.
7) Planes- 2M Weekend, 82M Total
With no new kid entries, Planes will remain in the Top 10.
8) Elysium- 1.5M Weekend, 87M Total
Matt Damon's pic chugs along.
9) Percy Jackson: Sea of Monsters - 1.5M Weekend, 62M Total
Percy should remain in the Top 10.
10) Blue Jasmine- 1.5M Weekend, 27M Total
Blue Jasmine will likely keep itself in the top 10, over One Direction, which dropped a staggering 74% in week 2, and will drop another staggering box office in week 3 to about 1M.