Box Office: 'Gravity' Should Prevail Over 'Carrie' Remake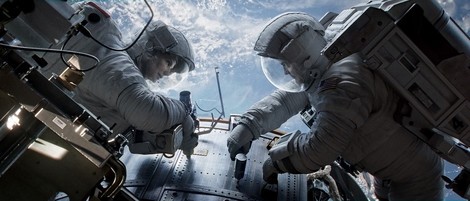 1) Gravity- 31M Weekend, 165M Total
After dipping a mere 22% last week, Gravity is actually gaining back some of the IMAX screens it lost to Captain Phillips. Another similar drop for Gravity should keep it firmly in first place.
2) Carrie- 18M Weekend, 18M Total
The problem with Carrie is that it is a remake. And they've tried to bring Carrie back before (anyone remember Carrie 2?) and it hasn't worked out well for anyone. The preview makes it seem like critics are loving it, but it only has a 48% on Rotten Tomatoes. It should do OK this weekend, but I don't think it's a smash hit.
3) Captain Phillips- 17M Weekend, 48M Total
Tom Hanks's drama should continue to ride the Awards wave with a smallish drop of about 35% to 17M.
4) Escape Plan- 12M Weekend, 12M Total
I think people were hoping for more from the first real (starring) pairing of Schwarzenegger and Stallone. The Expendables has done well, but Stallone's last entry (Bullet To The Head) and Schwarzenegger's last (The Last Stand) both performed poorly. There will be some interest to see them together, but the preview under utilizes the rather strong supporting cast that could also bring in viewers.
5) Cloudy With A Chance Of Meatballs 2- 9M Weekend, 90M Total
As the only kids film in the marketplace, it will see a small dip, but doesn't have anything to worry about until Free Birds on Nov. 1st.
6) The Fifth Estate- 5M Weekend, 5M Total
With only middle-of-the-road reviews, and an unproven box office star (Benedict Cumberbatch), I don't think Fifth Estate will attract enough business to make any impact this weekend.
7) Prisoners- 2.3M Weekend, 57M Total
8) Enough Said- 1.7M Weekend, 10M Total
9) Machete Kills- 1.5M Weekend, 7M Total
10) 12 Years A Slave- 1.3M Weekend, 1.3M Total
10) Insidious Chapter 2- 1.3M Weekend, 80M Total
10) Runner Runner- 1.3M Weekend, 16M Total