Bowling Hall Of Fame Nominees Include Justin Bieber, Kim Kardashian, Jeff Bridges & Other Stars

From Hollywood "A"-listers and the stars of the silver screen to pro athletes and celebrities who like to bowl for fun, the revitalization of bowling is evident across all sectors of pop culture.  

To pay tribute to celebrities and notable individuals who help contribute to the enduring popularity of bowling, the Bowling Proprietors' Association of America announced its 2010 class of nine nominees for consideration into the International Bowling Museum and Hall of Fame.  

Nominees include Hollywood megastars Bill Murray (Kingpin), Jeff Bridges (Big Lebowski) and Paris Hilton, pop music artists and bowling aficionados Justin Bieber and Taylor Swift, NBA athletes and recreational bowlers Chris Paul and Dwight Howard and TV personalities Jimmy Fallon and Kim Kardashian.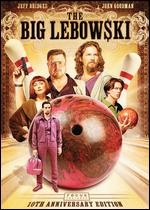 For the first time in bowling history, the industry is opening up the Hall of Fame celebrity induction process to a public vote.  Consumers will be empowered to vote online at www.gobowling.com for the candidate who they would most like to see forever enshrined in bowling history.   The voting process will occur throughout July with the one celebrity, the leading vote-getter, being inducted into the Celebrity Hall of Fame.  
The final votes will be tallied on World Record Day, August 7, a day on which more than 3,000 centers across the United States will join forces to try to set a new world record for the most bowling games played in a 24 hour period.