Bowling For Soup Singer Is The New Voice Of Chuck E. Cheese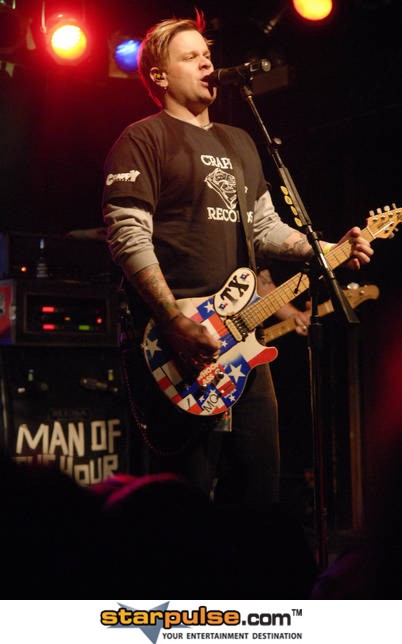 Kids' favorite pizza mascot Chuck E. Cheese is undergoing a radical makeover this week. The rat will be voiced by Jaret Reddick, lead singer of pop-punk band Bowling for Soup.
The new Chuck E. Cheese now plays a guitar and gives off a hipper vibe. Reddik replaces Duncan Brannan, who posted about his dismissal on Facebook last week and suggested he was pushed out of his job. The parent company insists he wasn't fired, rather they were seeking a new voice talent for the pizza place.
Chuck E. Cheese opened in 1977 in San Jose, Calif. The owner decided on a rat mascot after acquiring a rat costume. He considered calling the joint "Rick Rat's Pizza," according to the New York Daily News.
Bowling For Soup is named after a famous comedy routine by Steve Martin and are known for their singles "Girl All the Bad Guys Want" and "Punk Rock 101." They released the album "Fishin' for Woos" in 2011, as well as holiday album, "Merry Flippin' Christmas, Vol. 2."