Bow Wow Wow To Tour Again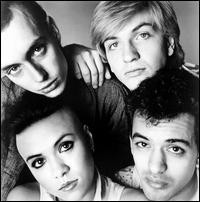 Quirky punk act Bow Wow Wow have announced their first British tour in almost 30 years.

Vocalist Annabella Lwin and bass player Lee Gorman reunited last year for a concert in California, and it seems that went so well they are hitting the road again this spring.

The duo, which enjoyed hits with tracks like Go Wild in the Country and I Want Candy, is set to play 12 dates across the U.K. beginning with a concert in Southampton on April 19, according to NME.com.

Lwin was just 14 when she joined the band, managed by late svengali Malcolm McLaren, in 1980.

It is not known who will join Lwin and Gorman on the road and replace late guitarist Matthew Ashman, who died in 1995.