Bow Wow And Fabolous Deny Involvement In 'Assault'

Rappers Bow Wow and Fabolous have denied any involvement in an alleged assault on a self-proclaimed hip-hop groupie; following accusations an associate of the stars slapped her in the face.

A video recently surfaced on the internet, appearing to show Kat Stacks being accosted by two men in a bar. One of the unidentified men appears to slap Stacks before shouting, "Apologize to Fab," while the other added, "And Bow Wow," leading to rumors the two stars were somehow involved in the incident.

However, Bow Wow is adamant he had nothing to do with the alleged attack - insisting he would never condone violence towards women and calling the speculation "far-fetched".

He tells XXLMag.com, "Of course I had no involvement with it. It's so far fetched for me. Come on, man, everybody knows I make records for girls... The only thing you can associate me with is that somebody said my name. I'm not an evil person. I don't condone violence."

Fabolous has also responded to the rumors, urging fans not to believe the false stories on the web. In a post on his Twitter.com page, he writes, "It's sad y'all (sic) believe anything y'all (sic) hear & see on the internet... Especially from someone as 'credible' as Kat Stacks. Why would I SEND a DUDE to smack a GIRL??"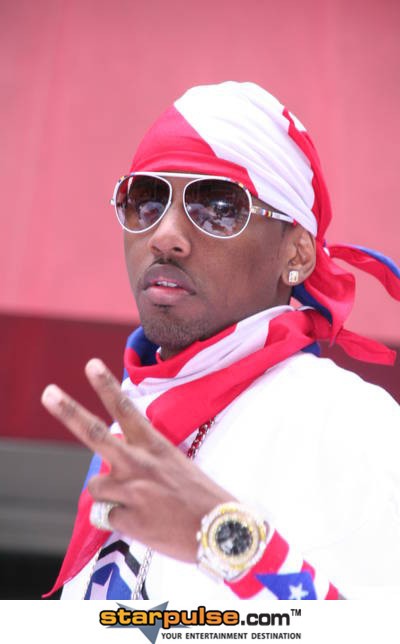 Click Here For More Bow Wow Pictures