Boston Rob Mariano Finally Named Sole 'Survivor' – Reality TV Highlights (May 15-21, 2011)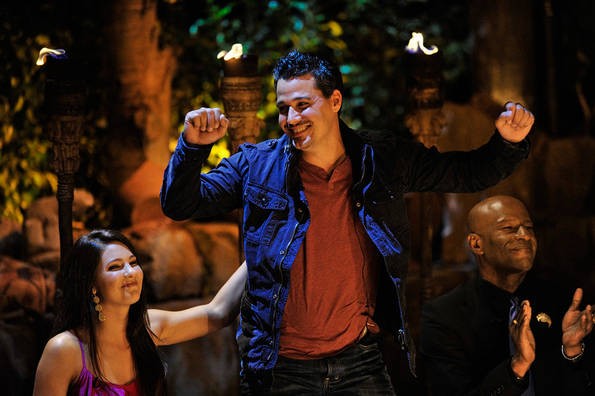 After more than 100 days over 10 years spent roughing it in the jungles of the world, "Boston" Rob Mariano was finally named the sole "Survivor" on Sunday. Mariano earned all but one of the "Survivor: Redemption Island" jury votes (we still can't believe Phillip received a vote) after giving an incredible final plea and answering jurors' questions on the season finale. Winning the final immunity challenge solidified Rob's spot in the Final 3, but it was his spot-on gameplay and near-perfect strategy that earned him the $1 million prize.
On Monday, Rob opened up to me about what he thought helped him win and how it felt to finally hear his named next to the phrase "sole survivor." Read that interview here, and don't forget to check out the recap of the "Survivor: Redemption Island" finale.
What to watch: Viewers say goodbye to Oprah, 'Dancing with the Stars' and 'American Idol' crown winners (May 22-28, 2011)
It's down to the Final 3 on "Dancing with the Stars" season 12; on Monday, Kirstie Alley, Hines Ward and Chelsie Kane will compete for the coveted Mirror Ball trophy. Missing a name? Well, yes. Unfortunately, narrowing the field down to the Final 3 meant eliminating actor Ralph Macchio. His elimination was that surprising; in fact, it was surprising he lasted as long as he did. Viewers seemed to love him, though, even though the judges never had the nicest things to say about his performances. The trio said his final performances on the show were too wild and lacked good footwork.  
America, it's that time of the year again – time to vote for the final member of "The Biggest Loser" Final 3! On Tuesday, after a few challenges and a final weigh in on campus, it was decided that based on percentage lost, Olivia and Hannah were definitely in the "The Biggest Loser: Couples 4" Final 3. Jay's and Irene's fates are in the hands of viewers, though; their fate won't be revealed until the season finale Tuesday. Check out the Final 4's impressive weight loss numbers for their final week on campus …  
"The Voice" was so addictive during the blind auditions, but that giddy feeling we all felt those first weeks seems to be slowly dying. Granted, the performances are still fairly impressive, but the competition has become your everyday, run-of-the-mill singing competition (the battle round is only mildly pleasing). Tuesday's battles weren't as great as the first round of battles – except for the battle between Beverly McClellan and Justin Grennan. Beverly, of course, was outstanding and couldn't have done any better with "Baba O'Riley" by The Who, and Justin was a pleasant surprise, bringing out a side of himself we hadn't seen before and couldn't imagine he had inside. Find out who survived the night to compete on the live show and who was sent home …  
How many shocking eliminations can viewers endure during one season of "American Idol"? Hopefully, this week's shocker will be the last one because it feels like we've exhausted all of our "OMGs!" This week's "OMG" was courtesy of the elimination of Haley Reinhart. Some say Haley sounded a little snobbish after the announcement, but it was her final performance that really showed she wasn't going to leave without giving viewers  one last look at what they were losing. The performance blew all of us out of the water, and her spunk and raspy yet soulful voice will definitely be missed. Who will perform on the "American Idol" season 10 finale …
With a new season of "The Bachelorette" premiering on Monday, new bachelorette Ashley Hebert took some time to talk to reporters about her experience on the show and the reason she decided to try for love on the small screen one more time. With me, Ashley talked about the nerves and pressure she was feeling going into the first mixer as well as how it compared to her first mixer on "The Bachelor." Find out what else Ashley had to say about being 'The Bachelorette' …
For more TV recaps, news and interviews, follow Amanda on Twitter and Facebook