Boston Mobster Whitey Bulger, Inspiration For Martin Scorsese's 'The Departed,' Given Two Life Sentences In Prison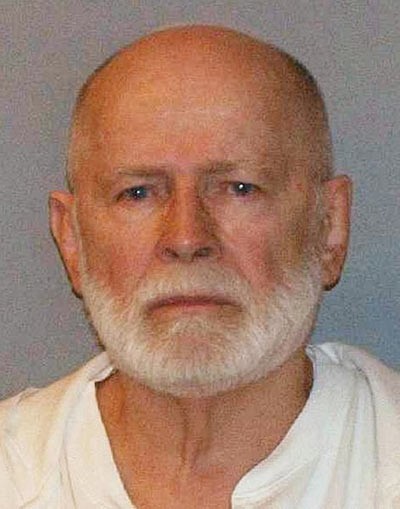 Mob boss James "Whitey" Bulger was been given two life sentences plus five days in prison during sentencing for 31 federal charges, including the murders of 11 people, racketeering, extortion and money laundering.

The notorious Boston gangster was charged with 19 murders but only found guilty of 11 of them back in August, along with the other charges.

Bulger, now 84, had eluded capture for over 16 years after going on the run in 1994. He was on the FBI's 10 Most Wanted list during those years. Bulger was captured with girlfriend Catherine Grieg in Santa Monica, California in 2011.

Boston Federal Judge Denise Casper handed down the sentence, telling the mobster, "The depravity of your crimes are unfathomable. The testimony of human suffering that you and your associates inflicted on others was at times agonizing to hear and painful to watch."

Judge Casper added an extra five years onto his sentence over a gun charge; also telling him that his punishment is the result of "inhuman things that human beings did to other human beings without remorse and without regret."

She called his crimes "all the more heinous because they were all about money, just for money."

She also ordered Bulger to pay $19.5 million restitution to the families of his murder victims.
The Irish-American gangster was the kingpin of the Winter Hill Gang in South Boston throughout the 70s and 80s and was protected by corrupt FBI agents for informing them of the dealings of the rival Italian mafia. It was one of those agents who tipped Bulger off in 1994 that he was about to be indicted on racketeering charges, which is when he fled.
Bulger's attorney plans on filing an appeal, based on Bulger's claim that he was granted immunity for the crimes he committed while informing the FBI. Bulger wasn't allowed to present his claim during the trial, which he reportedly called "a sham".
Martin Scorsese's 2006 film
The Departed
was based loosely on Bulger's life. Jack Nicholson played the mobster.
The film was based on Dick Lehr and Gerard O'Neill's 2000 book "Black Mass: The True Story of an Unholy Alliance Between the FBI and the Irish Mob," which is set to be made into another film titled "Black Mass." Johnny Depp was set to star as Bulger, but he recently dropped out.
The mobster will be the focus of another film in the works as well. Boston natives Matt Damon and Ben Affleck will bring the film to the screen, with Damon starring as Bulger and Affleck directing.