Boston Bruins Goalie Skips Out On Presidential Meet-And-Greet
In 2011 he helped bring the first Stanley Cup to Boston since 1972, but on Monday Boston Bruins goalie Tim Thomas made headlines for reasons not related to sports.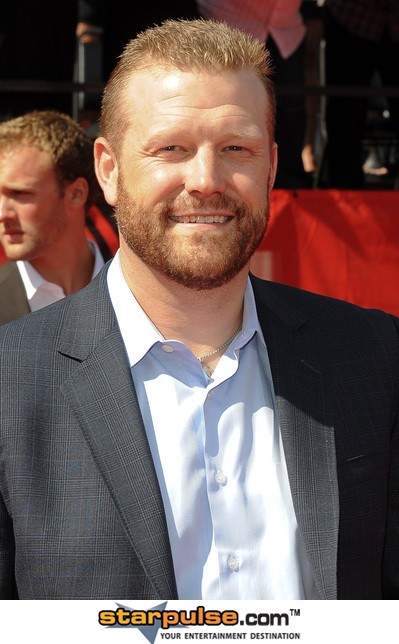 The most valuable player in the NHL in 2011, Thomas was conspicuous in his absence at the White House Monday afternoon where President Barack Obama honored the Stanley Cup-winning Bruins. The only Bruins player to not attend the traditional function, the Internet was immediately abuzz with chatter about Thomas' reasoning for being a no-show.  
A few hours after the event, Thomas posted a statement to his official Facebook page: 
"I believe the Federal government has grown out of control, threatening the Rights, Liberties, and Property of the People.

This is being done at the Executive, Legislative, and Judicial level. This is in direct opposition to the Constitution and the Founding Fathers vision for the Federal government.

Because I believe this, today I exercised my right as a Free Citizen, and did not visit the White House. This was not about politics or party, as in my opinion both parties are responsible for the situation we are in as a country. This was about a choice I had to make as an INDIVIDUAL.

This is the only public statement I will be making on this topic. TT"
Comments on the goalie's Facebook page are split between those commending him for exercising his rights as an American and those who think his was an act of disrespect.  On a day when Bruins fans were happy to relive their team's success, many feel Thomas made it about himself by not showing up at the White House. 
Bruins President Cam Neely also released a statement in response to Thomas not joining his teammates:
"As an organization we were honored by President Obama's invitation to the White House. It was a great day and a perfect way to cap our team's achievement from last season. It was a day that none of us will soon forget. We are disappointed that Tim chose not to join us, and his views certainly do not reflect those of the Jacobs family or the Bruins organization. This will be the last public comment from the Bruins organization on this subject."
So both Thomas and the Bruins won't be making any more statements about the snub but that doesn't mean this story won't be making the rounds for the next few days.  In the midst of this current political climate, the story of an athlete making such a stand will be one both sides of the political fence will try to work for their own purposes.