Bootsy Collins Launches Funk University

Funk legend Bootsy Collins is launching the first ever online guitar school for bassists.
 
The star, who rose to fame as a member of James Brown's backing band The J.B.'s, has founded Funk University, an institution which will teach musicians of all levels, from intermediate to advanced.
 
Collins will serve as the school's head professor and wannabe students have been invited to enroll at TheFunkUniversity.com.
 
In a statement, he says, "The best day of my life was when I graduated from university. The next best day of my life will be to see students graduate from F.U. (Funk University). Funk don't funk around for nobody, so get funked up while you can."

The first semester of the internet venture, a collaboration with Los Angeles-based tech company SceneFour, will commence on July 1st, reports AllHipHop.com.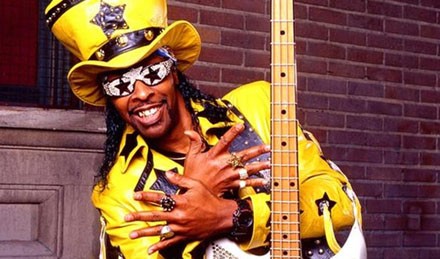 Click Here For More Bootsy Collins Pictures