Book Review: Stephen King's 'Joyland'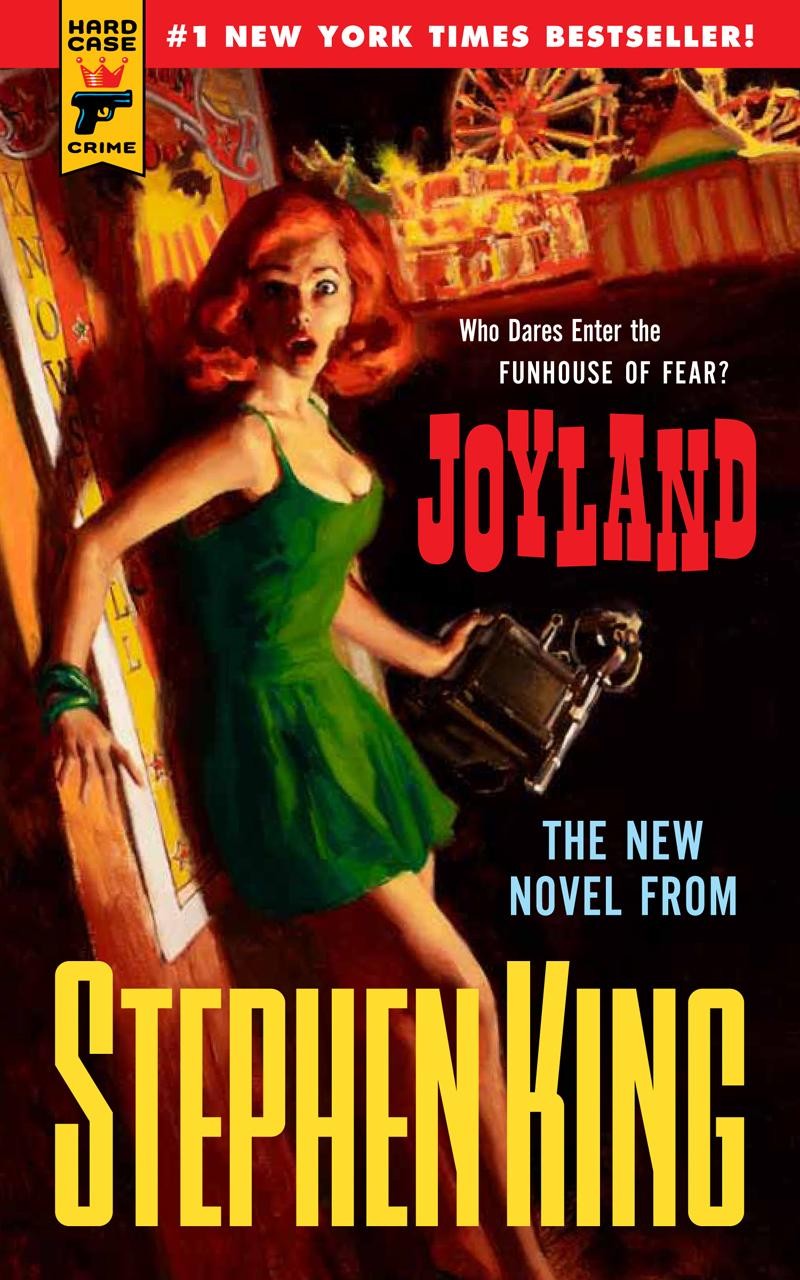 Don't let the upbeat title of Stephen King's "Joyland" fool you; his novel is no lighthearted tale of youthful exuberance. Although the book shares its name with a fictional amusement park where happy memories are made for children, the titular grounds in this paranormal, coming-of-age crime thriller have a much more tragic history for adults. Would you expect anything less from The Master of Horror?
After King's 2012 testimonials for "The Twenty-Year Death" and "The Cocktail Waitress," it seemed like only a matter of time before he penned his own entry in Titan Books' pulp series "Hard Case Crime." Given his enthusiasm for the label, it's unsurprising that "Joyland" incorporates King's trademark paranormal elements, while still fitting comfortably within the hardboiled detective genre. The unpretentiousness of his prose is perfect for this type of story and his penchant for contemplative, nostalgic narration works effectively in the gritty setting.
King's protagonist is Devin Jones (Dev to his friends), a sixtysomething reminiscing about the unforgettable summer that changed him from a boy into a man. Dev transports us back to the early 1970s, when he was a 19-year-old UNH student working at the small North Carolina theme park Joyland. We follow him during this season, as he forges strong friendships and meets people who irrevocably change his life.
Like others his age, Dev grapples with issues like identity, depression, and heartbreak, however those aren't the only problems that he struggles to address, as he becomes embroiled in Joyland's shadowy past. Upon learning of an unsolved murder that transpired there and the spirit of its young victim rumored to be haunting the park, Dev decides to open his own investigation into the case. But the closer he gets to the truth, the more dangerous his situation becomes. Is the killer still hanging around? Is he responsible for other similar grisly deaths? And most importantly, can Dev catch the fiend before becoming a victim himself? 
As he recounts this formative experience, Dev jumps back and forth between his past and present, revealing bits about how his life and the lives of his friends from Joyland have played out. These sidebars carry a sentimental tone like that of narrators from King's stories such as "Stand by Me" and "The Green Mile." Unexpectedly, these flash forwards have similarly moving passages. In just half a page, King is able to change the mood instantly from fond nostalgia to severe melancholy. One particular passage was so powerful that it almost brought me to tears.
Although King's introduction and explanation of carny vernacular are amusing throughout the book, the snark of his character's voice almost becomes too much at points. When it does become slightly obnoxious, thankfully it's never for very long. That small stumbling block is really the only problem with this tale. Otherwise it's a wonderful mashup of the pulp crime genre and the supernatural plot elements that King is known for. The author's skillful recreation of the ins and outs of working at an amusement park certainly pleased this former carny. Hopefully King decides to pen more mysteries for this Titan Books series.
Stephen King's "Joyland" is available in stores and online at www.titanbooks.com.