Boo-Boo Kills Yogi Bear In Fan-Made Alternate Ending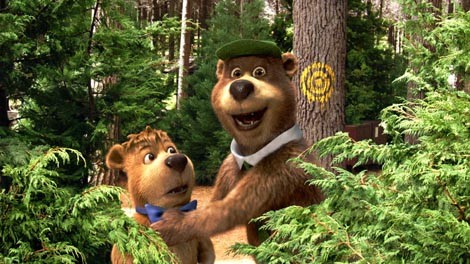 The Internet is buzzing due to a new video making the rounds of an alternate ending to family-friendly movie Yogi Bear, in which the titular character's side kick Boo-Boo kills him. However, the ending won't be shown in any theaters.
The fan-made sequence looks eerily similar to the movie, to the point some are wondering if the creator got his or her hands on the movie and was able to re-animate it. In a shot-for-shot re-creation of a scene in The Assassination of Jesse James by the Coward Robert Ford, Yogi Bear realizes that his friend Boo-Boo plans to kill him for reward money. Seeing an old "Wanted" poster, Yogi moves to take a closer look and allow Boo-Boo to shoot him.
The video contains some violence (there is no gore), and would upset young children. The real Yogi Bear movie comes out December 17.