Bono Does His Best President Bill Clinton At NYC Conference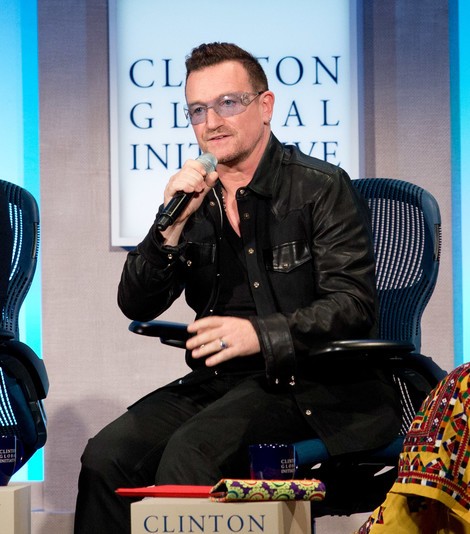 U2's Bono introduced Bill Clinton at a charity event in New York this week by performing his finest comedy impersonation of the former president.

On Tuesday, the 53 year-old singer was among the guests who were invited to speak at the Clinton Global Initiative conference in Manhattan and the star found himself with time to spare on stage when the statesman was late taking over.

Bono tested out his comedy skills by doing an impersonation of Clinton, mimicking his famous southern accent and raspy tones in a short skit, which drew laughter from the audience.

In his impersonation of Clinton, the Irish star said, "When I first met Bono, he walked into the Oval Office and I actually thought it was a member of his own road crew. (He) wasn't really dressed right. I actually, I felt like the rock star on that occasion."

"But together, you know, we did this Drop the Debt (initiative) thing and my God there's 51 million children going to school in Africa 'cause of the Drop the Debt and that's pretty good, is that right?"