Bono Dismisses Claims He Is The Richest Entertainer In The World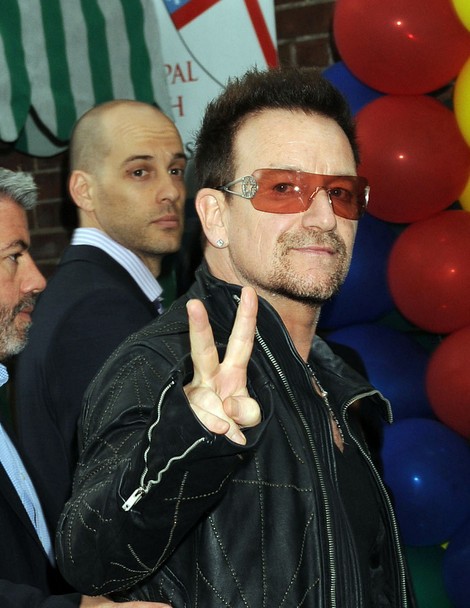 U2 lead singer Bono is shooting down speculated reports that he is now the richest rock star in the world following Facebook's IPO Friday.
The social networking site became one of the U.S. stock market's largest ever IPO, with the site eventually being valued at $105 billion, more than McDonalds and Amazon.com, when trading closed on Friday.
Bono was rumored to overtake Paul McCartney in the money stakes thanks to his 2.3 per cent stake in the site which his investment group, 'Elevation Partners' snapped up for $90 million in 2009.
It was believed the deal would net him around $1.5 billion, outstripping McCartney's reported fortune of $1 billion, but the rock star insists the Beatles legend is still the richest man in music.
He tells MSNBC, "Contrary to reports, I'm not a billionaire or going to be richer than any Beatle - and not just in the sense of money, by the way, the Beatles are untouchable - those billionaire reports are a joke."
Rolling Stone has also pointed out that the money will be split between various investors and partners associated with Bono's investment group. They also note that the singer has stated that the money raised from the Facebook investement will largely go to his philanthropic work in Africa.