Bond Girl Olga Kurylenko Shows Off Her Slim & Sexy Swimsuit Figure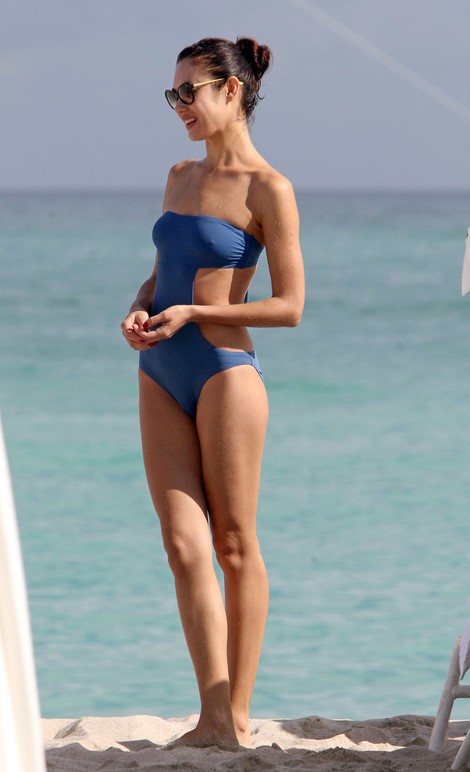 Her name may not be beautiful for Americans' taste, but her figure is. We spotted Ukrainian actress Olga Kurylenko at the beach in Miami with boyfriend Danny Huston over the weekend looking sexy in her swimsuit.
The former Bond girl (she played Camille in 2008's "Quantum of Solace") wore a blue strapless one-piece bathing suit with cut outs on the side.
The actress, 33, grew up poor in Soviet Russia, sharing a tiny apartment with several members of her extended family and her single mother. She recently told British Live magazine that she believes in miracles: "At the age of 13 I was on holiday in Moscow with my mother. It was the only trip I took in my whole childhood. We stepped off a metro train and were approached by a talent scout who told me that she wanted to sign me to her modeling agency."
Olga currently stars in the Starz TV series "Magic City" opposite her boyfriend Huston, 50, and Jeffrey Dean Morgan. She appears in the upcoming film "Oblivion" with Tom Cruise about a soldier who goes to a distant planet to destroy the remains of an alien race. It hits theaters in April.
See more photos of Olga...