Bond Girl Berenice Marlohe Wows In A See-Through Blouse In Berlin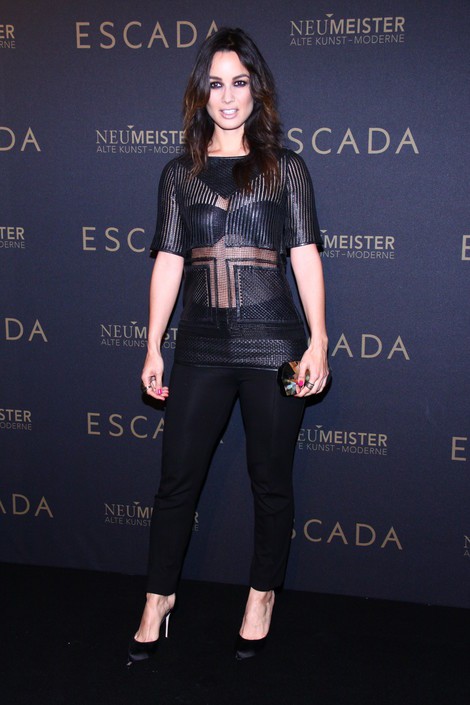 Berenice Marlohe attended the grand opening of Escada flagship store and the launch of the online store Escada.com in Berlin, Germany, on Tuesday.
The French actress sizzled in tight black pants and an unusual sheer, short-sleeved blouse that revealed her black bra underneath.
Marlohe is most known for her role as Severine in the latest James Bond film, "Skyfall." She has also appeared in several French TV series.
She is currently working on an untitled Terrence Malick film starring a string of A-list stars, including Ryan Gosling,  Christian Bale, Natalie Portman, Cate Blanchett and Benicio Del Toro.
The project centers on two intersecting love triangles in which bsession and betrayal are set against the music scene in Austin, Texas.