Bond Girl Berenice Marlohe Sizzles In The December FHM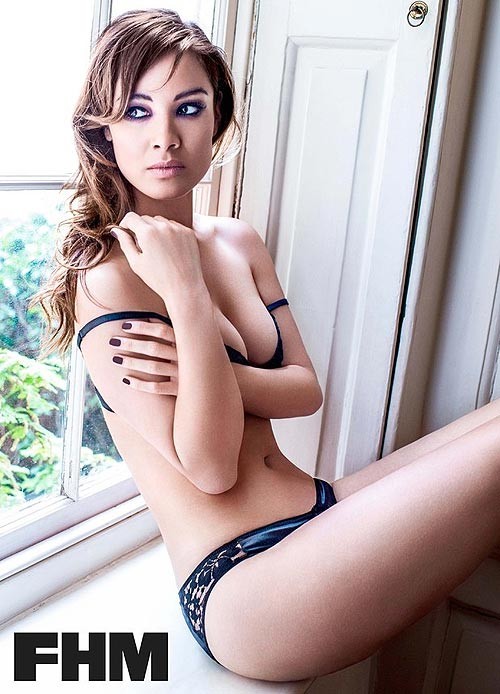 Gorgeous French actress Berenice Marlohe stars along with Naomie Harris as the two newest Bond girls in Skyfall, which hits theaters November 9.

The 33-year-old heats up the latest issue of the men's magazine by showing lots of skin in some sexy lingerie; and she reveals her personal favorite Bond girl and what she looks for in a man.

"My favorite Bond Girl has to be Xenia Onatopp from GoldenEye," she says. "The psychopath who kills people and orgasms when she kills them! This is what I want to see on screen when I see a movie."

Berenice's character in the 23rd James Bond flick, Severine, is just as sexy as Famke Janssen's Xenia -- and just as dangerous.

"She is mysterious: good, evil, adventurous. I had to give her a lot of substance and charisma, and the sexiness came from that," she reveals.

So what's it take for a guy to experience the sexiness of Berenice?

"He doesn't need to be handsome," she says. "If he has nothing to say or he is not funny or doesn't have something happening in his eye, then he is not attractive. Charisma and sense of humor is what gives him that 'wow', you know?"

So she's sayin' there's a chance...