Bolivia Gets 'Lost', Chelsea On Speidi's Music Video, '2012', Lohan Late For 'Transformers' (Videos)

Here's a few videos for you to check out: a Bolivian news epic fail; someone shows up a bit late for the red carpet event for
Transformers 2
; The trailer for
Roland Emmerich
's latest 'destroy the planet' film; and
Chelsea Handler
gives us her two cents over
Heidi Montag
's music video. Watch all four right here!
A TV station in Bolivia showed "exclusive images" of the Air France crash over the Atlantic Ocean that happened a few weeks ago. The images were shown on a nightly news program and included an image of the plane's roof being torn off and a person being sucked out. Funny thing is, the folks visible in the seats right in front of the camera appear to be none other than Kate Austen (
Evangeline Lilly
) and Dr. Jack Shephard (
Matthew Fox
) from
Lost
. Whoops.
Bolivian News Fail:


G4's "Attack of the Show" hosts Kevin Pereira and
Olivia Munn
were at the
Transformers: Revenge of the Fallen
premiere and stepped out for a moment about 1/2 hour into the film (
that good, eh?
). At that point they noticed
a certain crazy redhead
arriving a bit late to the event while the crew was deconstructing the red carpet area...
Late for Transformers 2:


Roland Emmerich
, aka the German
Michael Bay
, continues his fetish for destroying the world via special effects in his upcoming film, "
2012
"; which promises to be an apocalyptic thrill ride centered around the December 21, 2012 end of the Mayan Calendar. Unfortunately, part of the film's premise involves
John Cusack
opening a portal to a parallel universe and making contact with his 'double'. But then again, two John Cusack's wouldn't be
that
bad as he's got some fantastic classics under his belt such as
Better Off Dead
,
Eight Men Out
,
Say Anything
and
High Fidelity
. The cast also includes
Chiwetel Ejiofor
,
Danny Glover
,
Amanda Peet
and
Thandie Newton
.
Chelsea Handler
lets us know how she
really
feels about
Heidi Montag
's pathetic attempt at a music career and berates her music video. The witty talk show host even got a hold of a few "outtakes" from the video shoot. (Chelsea's cracks are funnier though: "The real brains behind this
showcase of stupid
is the one-and-only
Spencer Pratt
"!) Check it out:
Chelsea Lately on Heidi & Spencer's music video: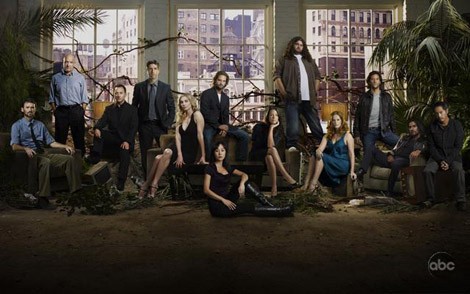 Yeah, we miss it already...
Image © American Broadcasting Companies, Inc.