Bogus Will Smith Tweet Becomes An Internet Sensation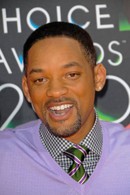 A fake Will Smith tweet commenting on Trayvon Martin's killing has gone viral after it was re-posted by several Hollywood stars including Spike Lee and Rosie O'Donnell.

The quote, wrongly attributed to the Hollywood actor, suggested the woman who pelted Kim Kardashian with flour last week was arrested more quickly than the killer of slain Martin.

The fake tweet, accompanied by a picture of the Men in Black actor and the account name @RealWillSmith, reads, "We live in America where a girl that threw flour on Kim Kardashian was arrested on site. But the man who killed Trayvon Martin is still free."

However, Smith does not have a known Twitter account, nor has he been quoted in public before making the statement, while it is not the first fake Twitter celebrity drama linked to Martin.

A tweet believed to have been written by Will Ferrell in support of a bogus anti-racism charity set up to reportedly honor the murdered teenager was exposed as a fake.

The Twitter.com post, sent via @RealFerrellWill on Saturday, suggested the writer would offer up $1 for every re-tweet of the message "R.I.P. Trayvon Martin", but the message did not come from the real Will Ferrell.

Martin was shot dead last month by a Neighborhood Watch volunteer, who thought the Florida teenager, was acting suspiciously as he walked through a gated community. The teen was reportedly unarmed.